Tech trends to go green: Sustainability initiatives that might just save the Earth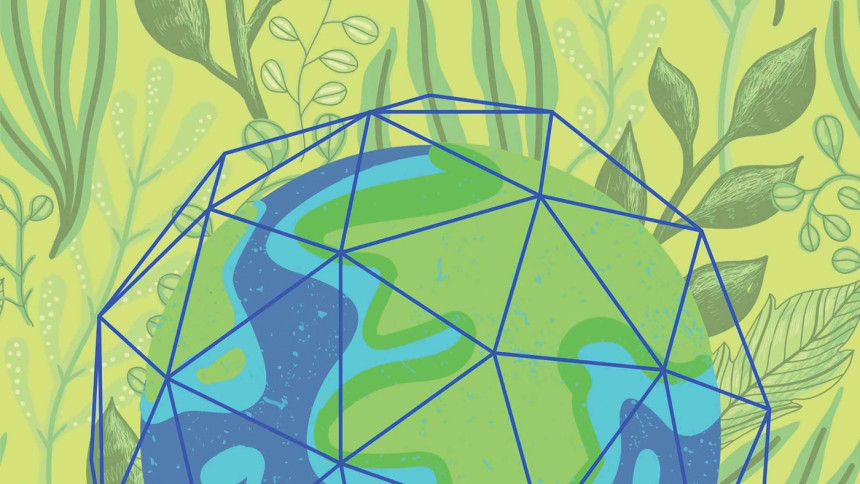 April 22nd, celebrated worldwide as Earth Day, subtly reminds us that the world needs to change if it is to survive. The term 'Going Green' is not limited to only planting more trees anymore (though equally important), it also means there is now a greater push for sustainable technologies and products that will add to the prevailing ones. So, keeping Mother Earth in mind, innovators and businesses are stepping up to build a greener future. Here are some sustainable innovations and initiatives that can help,
The Green Building Initiative
The Green Building Initiative (GBI) is an international collective effort towards creating sustainable green buildings.  Their program includes issuing LEED (Leadership in Energy and Environmental Design) certification for commercial buildings adhering to their environment-friendly vision. The World Green Building Council estimates that about 39% of all carbon emissions root from buildings and construction sites. So, the Green Building Revolution that is taking place today throughout the world targets to minimise the harm by designing greener properties using eco-friendly building materials and better resources, generating less waste and carbon emission. The program checks seven categories before passing an LEED certificate. Today, over 2.2 million square footage of real estate becomes LEED-certified every day and their website lists almost 400 projects in Bangladesh with this certificate. Maximum of these projects are RMG factories and Banks with some commercial workspaces. The progress in the RMG sector is laudable as the poor and unsafe safety measures in the garments have already battered our image in the international market.
Green Cars
Green cars or vehicles are cars that produce less harmful impacts to the environment than comparable conventional internal combustion engine cars that run on gasoline or diesel. With some demerits, the cars that are designed to be ecologically more efficient than others come in types like Hybrids, Battery Electric Vehicles (BEV), Fuel Cell Vehicles (FCV). Hybrids pollute less than Gas cars, provide great range but with some emission. Toyota Aqua, Harrier, Camry Hybrid, Mitsubishi Outlander PHEV, Maruti Suzuki Ciaz and Ertiga are brand new hybrids (Except Aqua and Harrier) in Bangladesh with lots of others launched globally. Then there are BEV's that have no emission with limited range. There are around 5 pure EV Tesla cars altogether in Bangladesh of Model S, X and 3 with a few Porsche Taycan. Though FCV's are not in Bangladesh, those cars with zero-emission and great range that makes drinkable water are now slowly rising in the world market.
AirCarbon
AirCarbon is made from carbon emissions that would otherwise be released into the air. It was developed and introduced by Newlight Technologies and has won many awards for its innovative sustainability. The Newlight Technologies demand that they use natural ocean microorganisms to make PHB from air and greenhouse gas and call it AirCarbon. AirCarbon is naturally meltable and not like other plastics that are made of oil. It can be melted and cooled into everything from fibre and sheet to solid parts and used to replace things like synthetic plastic and animal leather. It is a verified carbon-negative material ensuring one can go all green from its production to use.
Solar Glass
Solar panels to generate electricity have been introduced beforehand and it's been proven to be very effective as well. Now, the researchers at the University of Michigan are developing Solar Glass. As the name of this project implies, it would be able to capture and store solar energy like a solar panel. If the project is a success and ready to be handed down to mass consumers, we might be able to store sustainable energy in the glasses of our modern-day shiny glass-studded high-rise buildings!
Groasis Waterboxx
Pieter Hoff, a Dutch flower exporter, created a planting device that can make the deserts green. The Groasis Waterboxx is a resource-efficient way that makes growing crops in the desert possible. It consists of an 'intelligent bucket' that is made of recycled paper, which can germinate seeds, incubate saplings, and water plants. This method requires almost 90% less water to grow crops than other traditional methods. The most extreme climates on earth can use this process for cultivation. It can also be a ray of hope for the time when water scarcity finally comes to teach the wasters a lesson and dry the moist lands.
Supermarket Herb Gardens
A quick peek at the popular MasterChef Canada's latest season's pantry, and you will see fresh herbs rising from little pots in the herb section. The Dutch supermarket chain 'Albert Heijin' introduced in-store herb gardens in 2017. The herbs are grown to maturity off-sight, before being transported to stores. Customers cut their required amount of fresh sprig and help cut down on plastic packaging. A simple but effective sustainable technology that can be very easily practised in Bangladeshi super shops and our homes as well.
Veganbottle
The LYSPACKAGING company introduced the Veganbottle, a bottle made of all-natural bioplastic, as a tough competitor of non-biodegradable plastic bottles. Everything in the Veganbottle, from the cap to the wrapper with its name, is made of 100% biodegradable materials. The main raw material of this bottle is the extract of sugar canes. Sugar canes require far less water than other crops and the manufacturing cost is also lower than conventional ones. So, in a country like ours, where sugar canes are cultivated on a large scale, this technology can be very sustainable.