Johnson Controls – Hitachi Air Conditioning launches IoT product using Bangladeshi software know-how
DataSoft Systems sees a bright future ahead for software firms, despite coronavirus pandemic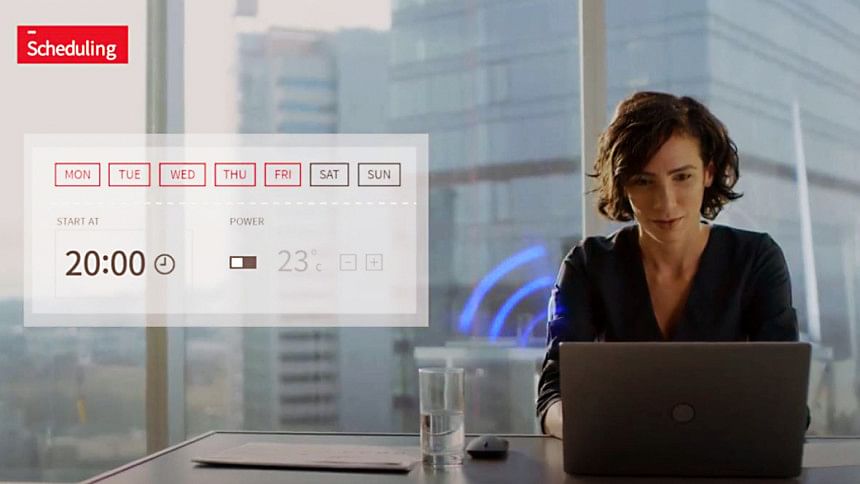 Bangladesh got a little break from the doom and gloom of the coronavirus pandemic yesterday when Johnson Controls – Hitachi Air Conditioning in Tokyo launched its made-in-Bangladesh IoT application-based airCloud Pro device, which manages large cooling and heating systems remotely.  
The internet of things (IoT) allows the physical devices of a household or a neighbourhood to be interconnected/inter-networked, and enables them in collecting and exchanging data, and commands the devices into action on instruction from the owner's smartphone.
The IoT application should give the Japanese business giant a clear edge over its rivals in the variable refrigerant flow (VRF) air-conditioning system. And, quite understandably, DataSoft Systems Bangladesh Limited, the developer of the Hitachi IoT backbone application, has gone over the moon in Dhaka.    
The architecture of the application for the airCloud Pro is such that, with a smartphone in hand, the custodian of an air-conditioning system as large as the entire neighbourhood of Banani or as big as the shopping complex of Basundhara would be able to access, manage and troubleshoot the system from anywhere in the world. 
The entire operational ecosystem of Hitachi is built as an IoT platform so that millions of devices can be plugged in to be a part of the network, meaning that options are open for air-conditioning systems of multiple networks of apartments and neighbourhoods to get integrated and be managed through a Datasoft developed app.
Maintenance and strategic planning would be carried out through artificial intelligence and machine learning applied to the collected data can further refine operational efficiency for Johnson Controls – Hitachi Air Conditioning.
"It is a proud moment for us here at DataSoft and Bangladesh," Manjur Mahmud, the chief operating officer (COO) of the company, communicated with The Daily Star through WhatsApp, terming it as a very important milestone for Bangladesh's information technology sector.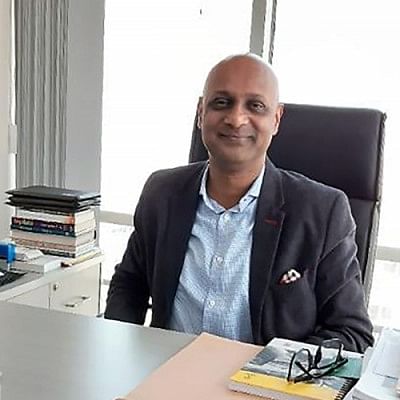 Known for his penchant for short communications, the shaven-headed COO was in a joyous mood yesterday: "Every single item shown here (in the product launch) is built by our team at DataSoft. A complete team effort, and they all taste success today."
A team of 27 software professionals worked for nine months to architect a solution for the topflight Japanese company in their core product offering.
For Bangladesh, technology inflow from a highly advanced country like Japan is natural but technology outflow to Japan has so far been unprecedented. The solutions that qualify to enter the Japan market have to be cutting-edge technology and with state-of-the-art quality.    
"This did not happen accidentally. We have been consistently investing in next-generation technology for years," said the chief architect behind Datasoft's rise in the global market.
Datasoft, the first software company in Bangladesh to be documented as a CMMI Level 5 software development company and among only 377 companies in the world with such qualifications, also made headlines in 2017 when it, as the first Bangladeshi company, sold IoT solutions for 10,000 smart apartments in Tokyo.
When almost all businesses suffered terribly due to the ongoing coronavirus pandemic, Datasoft seemed to have stayed out of trouble and found the future more prospective. 
"Fortunately, being a tech company, we are fully functional and in full capacity by letting our colleagues work from home," Manjur said.
"Even in this crisis time, we are getting lots of enquiries: everyone wants to build digital customer engagement capabilities," he added.