Western nations have no conspiracy against Bangladesh garment: UK minister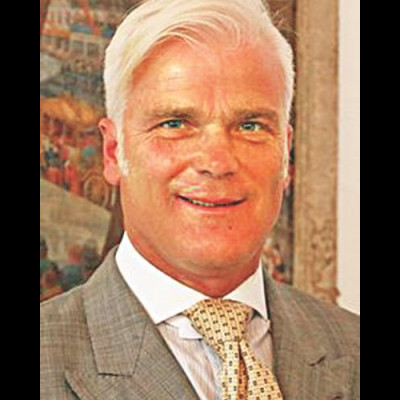 UK Minister of State for International Development Desmond Swayne yesterday ruled out any conspiracy by the western countries against Bangladesh's apparel industry.
The visiting minister hailed Bangladesh, particularly the local companies, for their efforts to improve working conditions in their factories.
Swayne who came to Dhaka on Sunday on a three-day visit made the observations in a brief interview with The Daily Star at the Department for International Development's Bangladesh office.
"One of the suspicions you find with your RMG industry is that there is a conspiracy by countries in the West. But that is not the case."
"Let's move forward; this is a vital industry that employs over four million people and earns the most for Bangladesh," Swayne said. Bangladesh has become confined to making T-shirts because of the workers' low productivity and low skills, he added.
The country should go for value-added products, he added. Bangladesh's exports to the UK stood at around $2 billion in fiscal 2014-15.
"Of course costs will increase but the western buyers will be willing to pay more when they see the improvements," said Swayne.
Happy to see the local entrepreneurs' continued efforts in improving the lives of their workforce, he said: "I was impressed to see the investments that are being made by the Bangladeshi companies on their workforce, in terms of the quality of training being provided."
On his country's contribution worth $11 million to the sector in terms of inspecting factories and training government officials and workers, he said, "Many things have been done, but a lot still needs to be done."
The minister for international development also discussed the post-millennium development goals (MDGs) and governance.
Swayne said 2015 is a crucial year for development as the world will move to a new set of sustainable development goals (SDGs) that will replace MDGs at the end of this year.
SDGs will not just be donor-aided targets, rather countries have to mobilise resources to achieve the goals, he said. "I can provide technical expertise to help Bangladesh raise revenue, but political will is the key to it."
Governance, which will be included in the SDGs, is a peaceful and inclusive society, rule of law with strong institutions and civil society that keep the government accountable, he said.
Swayne wants Bangladesh to play an important role in the meeting in Paris on climate change in December. "Emphasis has to be placed on cutting emission, but for Bangladesh, it is mitigation."
He is eager to see Bangladesh further demonstrate its leadership on this issue by soon publishing its national plan to reduce carbon emissions.
The UK is currently spending $335 million through BRAC in over five years to deal with poverty and its related issues, he said.
"We are satisfied; it's a tremendous and extraordinary organisation," said Swayne.
Before joining politics and being elected as a Conservative Party MP in 1997, Swayne was a school and college teacher between 1980 and 1987. Later, he joined Royal Bank of Scotland in 1988 as its manager for risk management systems.
The UK government is the largest bilateral grant donor in Bangladesh, spending $292 million in 2014-15, according to the British High Commission in Dhaka.  By the end of 2015, UK-supported programmes will help lift 1.5 million people out of extreme poverty, improve access to clean drinking water for 1.3 million people and adequate sanitation for 2.8 million, get more children a better quality education, improve family planning and reduce death in childbirth.
Major UK companies having operations in Bangladesh include Unilever, Reckitt, GlaxoSmithKline, Standard Chartered Bank, HSBC and G4S.