GP's net profit jumps on data service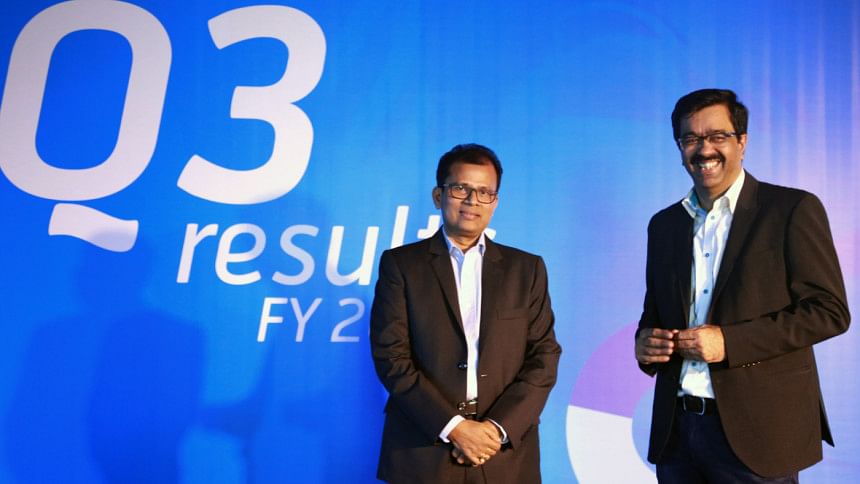 Grameenphone's net profit rose 55.7 percent year-on-year to Tk 644.79 crore in July-September, driven mainly by the increased use of data in the third quarter.
The leading mobile phone operator recorded Tk 1,714.79 crore in net profits in the first nine months of the year that was Tk 1,461.82 crore at the same time a year ago.
"This is the best quarter for us in recent times, where we got solid growth with accelerating momentum of our top-line growth," said Rajeev Sethi, chief executive of Grameenphone, who will be leaving the company next month.
Data continues to perform well along with voice, Sethi said at a media briefing in Dhaka yesterday.
Grameenphone's data revenue grew 72.1 percent year-on-year to Tk 400 crore in the third quarter; its voice revenue grew 6.6 percent.
It was seen in previous times that voice revenue declined when data revenue increased, but this time, Grameenphone experienced growth in both sectors, according to Sethi.
Biometric verification might be a factor behind the growth, he said.
Dilip Pal, the operator's chief financial officer, said although it
is a multiple SIM-user market, Grameenphone is the main choice for customers.
Customers, who previously had multiple SIMs, are now using only Grameenphone, he added.
"The third quarter brought the highest revenue for Grameenphone, along with double digit growth."
The operator's gross revenue recorded 11.2 percent growth in the third quarter, reaching Tk 2,940 crore. The earnings-per share for the period stood at Tk 4.78.
"We have delivered a solid bottom line from this accelerated revenue growth and controlled operating expenditure. We believe the encouraging growth in voice and data use that we are experiencing is a reflection of our continued investments in network and market," Pal said.
Not only in revenue and profitability, the company also recorded significant improvement in all business indicators.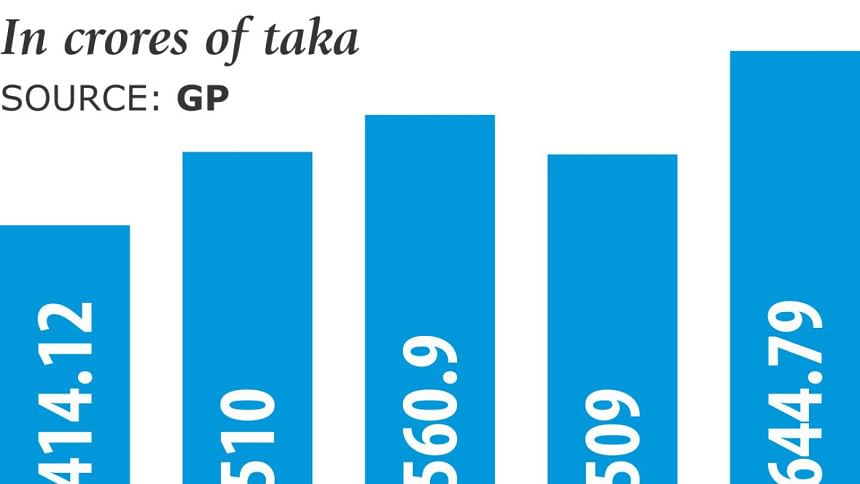 In the last seven consecutive quarters, voice minutes, average revenue per customer, and data use per customer also recorded significant growth, according to the report.
However, Grameenphone's subscription witnessed negative growth as the operator had to block 31 lakh SIMs by the end of August due to customers' failure to reregister.
Declining by 3.3 percent, Grameenphone's total subscription stood at 5.5 crore at the end of September. 
Currently, the operator has more than 95 percent 3G demographic coverage, while 2.29 crore of its customers use the internet.
Its market share improved from 42.4 percent in the fourth quarter of 2015 to 43.7 percent as of July 2016.