Port activities delayed by NBR server glitch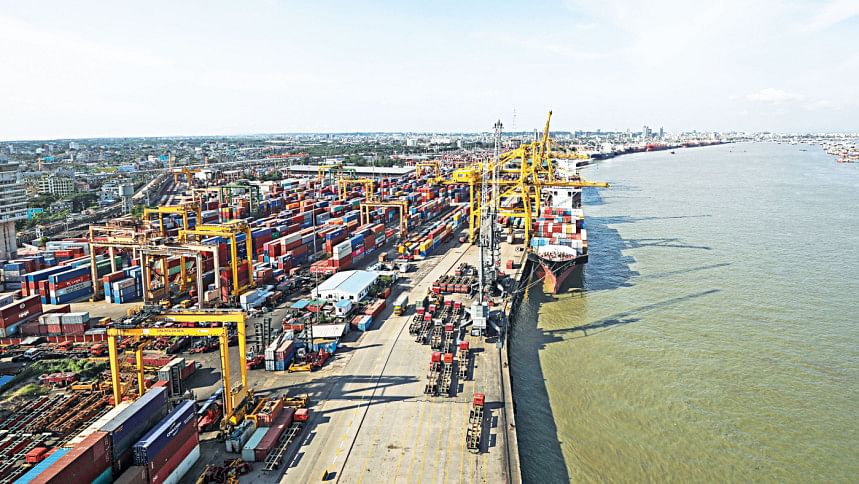 Shipping agents are facing difficulties in submitting the registration number and import general manifest (IGM) against their vessels due to a glitch in the related server of the National Board of Revenue (NBR), leading to delays in import-export activities.
It is mandatory to submit the registration number and IGM for every vessel to be loaded or unloaded with goods at Chattogram port.
NBR officials say the problem is only temporary though as the server is simply undergoing upgradation and will be back up soon.
However, the loading and unloading of goods from eight vessels has already been delayed in the last two days, according to shipping agents and port officials.
Besides, there is an obligation to submit the IGM within 24 hours of any ship entering the territorial waters of Bangladesh, they said.
With this backdrop, the Chattogram Port Authority yesterday sent a letter to the customs commissioner saying that goods are not being unloaded or loaded onto ships that are already docked at the port jetty due to delays in submitting their registration numbers and IGM.
The letter mentions that eight vessels with imported goods had entered the port jetty but faced delays in unloading their shipment for several hours due to problems with the NBR server.
In addition, dangerous goods are to be segregated based on the information received from the server, but Chattogram port is being unable to properly separate the cargo containers from these ships at this time.
Nurun Nahar Lilly, deputy commissioner of the Chattogram Custom House, said upgradation of the NBR server began last Friday but some problems still remain.
"The matter has been reported to the server team and they are working on it. Hopefully, it will be back to normal in a day or two," Lilly added.