Urban inflation up, rural inflation down in April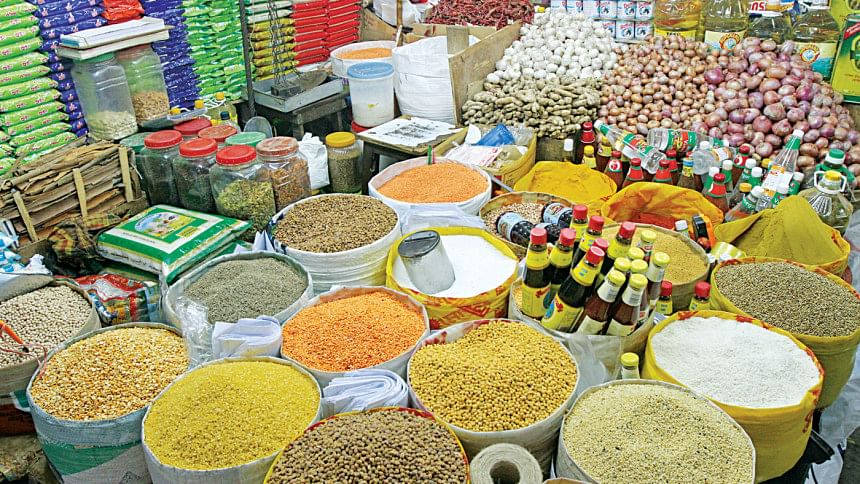 Inflation dropped in rural areas in April from a month ago but went up in urban areas, data from the Bangladesh Bureau of Statistics (BBS) showed yesterday.
In rural areas, overall inflation fell 40 basis points to 8.92 per cent last month. It was 9.32 per cent in March.
Food inflation declined 28 basis points to 8.92 per cent from 9.06 per cent and non-food inflation dipped by 49 basis points to 9.33 per cent from March's 9.82 per cent.
In urban areas, general inflation climbed 32 basis points to 9.68 per cent.
Food inflation slipped four basis points to 9.10 per cent, but non-food inflation surged 37 basis points to 9.96 per cent, BBS data showed.
Overall inflation in Bangladesh fell slightly to 9.24 per cent in April, driven by a decline in food prices, although it still remains at an elevated level compared to historic trends.
Speaking to The Daily Star, Zahid Hussain, a former lead economist of the World Bank's Dhaka office, said: "All we can say is that 9.24 per cent is still very high inflation. It has remained high in both urban and rural areas."