Unique Group to open two Indian chain hotels in Dhaka
Taj and Vivanta will be operated by Borak Real Estate and Indian Hotels Company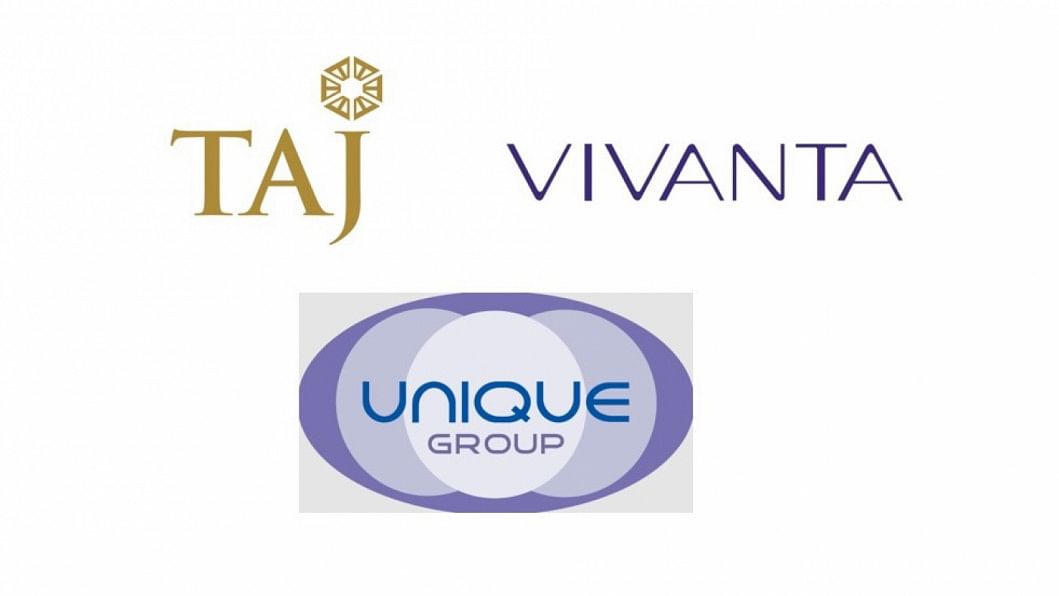 Borak Real Estate Ltd (BREL), a concern of local business entity Unique Group, will open in Bangladesh two Indian chain hotels -- Taj and Vivanta.
Borak will also operate the hotels along with top Indian hospitality company Indian Hotels Company Limited (IHCL).
IHCL will not invest in the projects directly, rather it will only be the partner for operation of the hotels, Hamayet Hossain Rasel, general manager for project management at BREL, told The Daily Star.
The BREL will need to spend over Tk 2,000 crore to complete these hotels, including land price, and will create around 2,000 direct employments, said Rasel.
In the two hotels located in Dhaka's Gulshan 2, Taj will have 220 keys and Vivanta 130 keys, he said.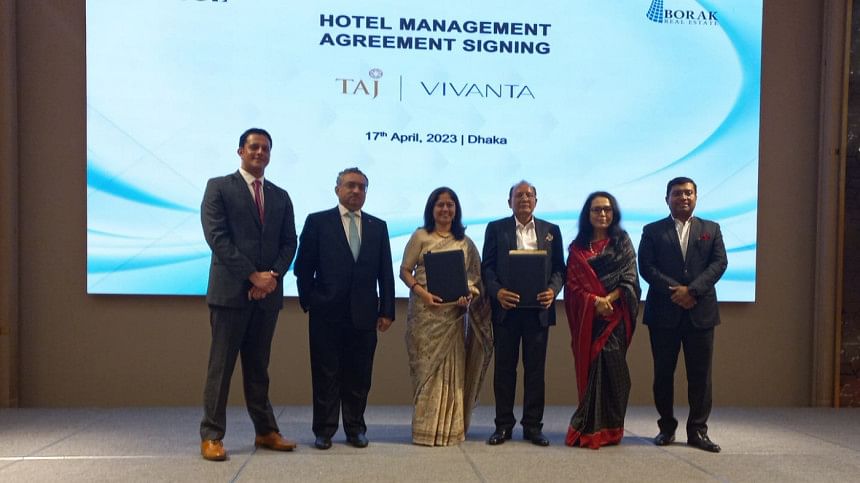 Construction of the hotels is done and the two hotels will be open for public after the completion of the internal decoration, which will take another 36 months, Rasel said.
In this regard, Suma Venkatesh, executive vice president for real estate and development at IHCL; Rajendra Mishra, executive vice president and general counsel of BREL, and Md Noor Ali, managing director of BREL, inked a hotel management agreement for 30 years, at Sheraton Dhaka on April 17.
Rohan Ranade, associate vice president for real estate and development of the IHCL, and Salina Ali, chairperson of BREL, were also present.
Unique Hotel and Resorts PLC, a leading hotel and hospitality management company in Bangladesh, currently operates Marriott International's 5-star hotels -- The Westin Dhaka, Sheraton Dhaka and a 4-star rated boutique hotel HANSA.
Inside Taj hotel, a Taj Club will accommodate 60 signature brand shops, celebrity shops with celebrity restaurants where the international branded product will be available for local and international consumers, Rasel said.
"We are delighted to debut in Dhaka, adding an important international destination to our portfolio. Bangladesh, one of the fastest growing economies in the world, is also the second largest economy in South Asia," said Puneet Chhatwal, CEO of IHCL.
Bangladesh's close proximity and cultural affinity to West Bengal with significant IHCL presence makes it a strategic association, he said.
Mahbub Ali, state minister of civil aviation and tourism; M Mafidur Rahman, chairman of Civil Aviation Authority of Bangladesh; Abdul Matlub Ahmad, chairman of Nitol Niloy Group, and Shubham Yadav, second secretary of the Indian High Commission in Dhaka, also attended the signing ceremony.