Stocks rise for second day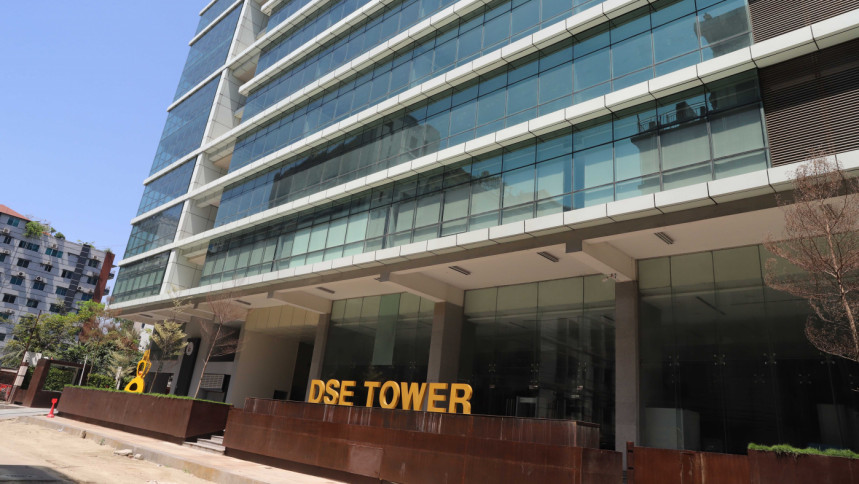 The stock index rose for the second consecutive day today while the turnover also jumped thanks to the increased participation of the investors.
The DSEX, the benchmark index of the Dhaka Stock Exchange (DSE), edged up 50 points, or 0.82 per cent, to 6,225.
People are gaining confidence as the global fuel prices are falling when the upward trend of foreign exchange rates have come to a halt, a stockbroker said.
Turnover, an important indicator of the market, surged 60 per cent to Tk 1,034 crore.
At the premier bourse, 237 stocks advanced, 42 declined and 102 remained unchanged.
Orion Infusion topped the gainers' list that rose 9.45 per cent. Sonargaon Textiles, Prime Textile Spinning Mills, Kay & Que, and Bangladesh Monospool Paper Manufacturing Company also rose significantly.
SEML FBLSL Growth Fund shed mostly that eroded 2.94 per cent. Mutual Trust Bank, Jamuna Bank, Reliance One, and Uttara Bank also remained in the top losers' list.
Beximco Ltd became the most traded stock with shares worth Tk 83 crore changing hands followed by IPDC Finance, Malek Spinning Mills, Bangladesh Shipping Corporation and Intraco Refueling Station.
The Chittagong Stock Exchange (CSE) also rose today. The CASPI, all share price index of the port city bourse, up 142 points, or 0.78 per cent, to 18,318.
At the CSE, 156 stocks up, 42 down and 81 remained the same.