Stocks fall despite corporate tax cut proposal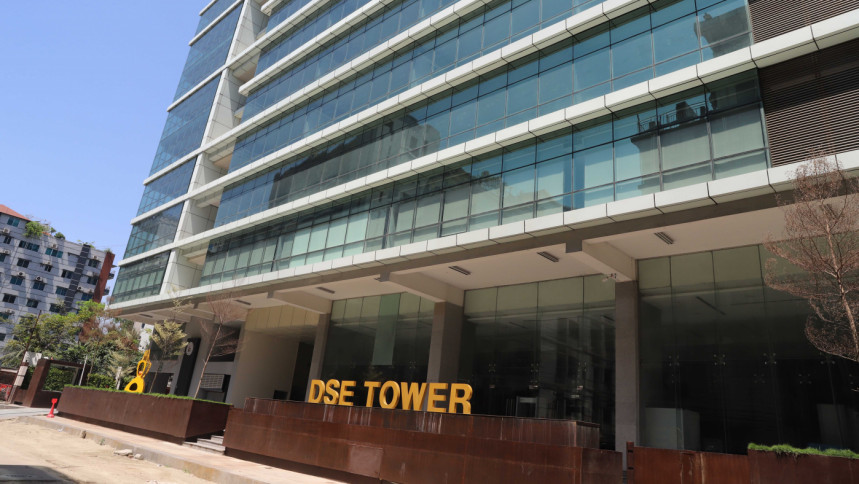 The stock market index fell today although the proposed budget for 2022-23 fiscal year recommended cutting corporate tax by 2.5 percentage points for listed companies except bank, insurance, telecom, tobacco and non-banks.
The DSEX, the benchmark index of the Dhaka Stock Exchange (DSE), plunged 48 points, or 0.72 per cent, to 6,431.
Turnover of the Dhaka bourse hit Tk 636 crore, which is 16 per cent down from the previous day's Tk 758 crore.
The government proposed corporate tax cut for companies which have offloaded more than 10 per cent of their paid-up capital.
So many listed companies will not avail the benefit because of non-compliance with the rule.
That is why stock investors are not buying shares now, said a stockbroker.
What is more the corporate tax cut is same for listed and non-listed companies, so it is not a special benefit for the stock investors, he added.
Meanwhile, DS-30, the blue-chip index, and DSES, shariah-based index, fell 17 points and 10 points respectively.
At the DSE, 53 stocks up, 306 down and 19 remained unchanged.
Meghna Insurance topped the gainers' list that rose 9.91 per cent. Dulamia Cotton Spinning Mills, Monno Fabrics, Shinepukur Ceramics, and Shurwid Industries were also in the list of top five gainers.
Summit Alliance Port eroded mostly that dropped 2 per cent followed by Renwick Jasneswar & Company, Green Delta Insurance, Nitol Insurance Company, and Janata Insurance.
Shinepukur Ceramics became the most traded stock with shares worth Tk 39 crore changing hands followed by Beximco Ltd, BDCOM Online, IPDC Finance, and Bangladesh Shipping Corporation.
The Chittagong Stock Exchange also dropped today. The CASPI, the all share price index of the port city bourse, edged down 134 points, or 0.70 per cent, to 18,891.
Among the 301 stocks traded, 49 rose, 226 fell and 26 remained the same.