'Make sure oil is sold at govt fixed rates'
Commerce ministry urges BTTC, FBCCI, DNCRP, TCB and CAB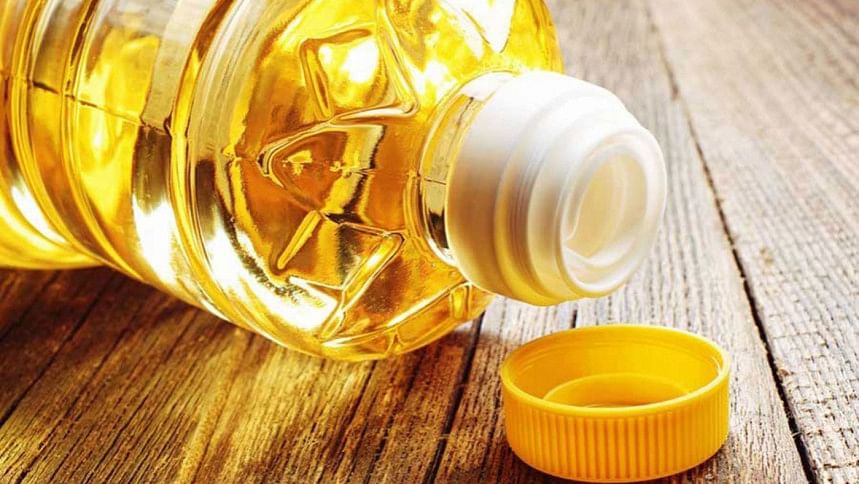 The commerce ministry today suggested the authorities concerned to take measures so that the edible oil is sold in the local markets at prices fixed by the government.
A section of traders has been selling edible oil at the previous high rates as they are not following the latest price levels set by the government in a meeting on October 6.
The government has reduced the bottled edible oil price by Tk 14 to make it Tk 178 a litre in the markets.
The prices of five-litre botted and one-litre loose soybean oils were fixed at Tk 880 and Tk 158 respectively.
But many traders are still selling edible oil at the previous rate of Tk 192 per litre or above.
As a result, the commerce ministry has sent a letter to Bangladesh Trade and Tariff Commission, the Directorate of National Consumers Right Protection, Trading Corporation of Bangladesh, the Federation of Bangladesh Chambers of Commerce and Industry and the Consumers Association of Bangladesh to take immediate measures.