Low-cost funds sought from French agency Proparco for SMEs: BGMEA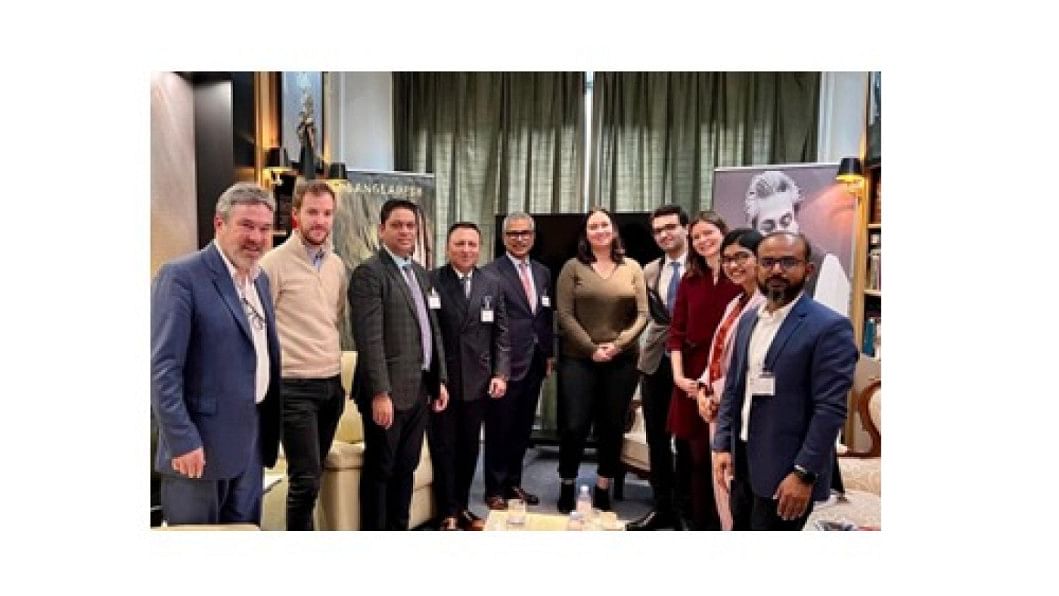 The Bangladesh Garment Manufacturers and Exporters Association (BGMEA) has urged Proparco, the financial wing of the French Development Agency, to provide Bangladeshi small enterprises with low-cost funds as they struggle availing regular financing schemes for stringent due diligence.
BGMEA President Faruque Hassan made the call in a meeting with a delegation of Proparco in Paris on February 18 to discuss possible collaboration to support the sustainable development of Bangladesh's garment industry.
The Proparco delegation led by Reza Hassam Daya, deputy head of manufacturing, along with Nahema Lemarchand, Jean-Emile Loubet and Théodore Planes.
They had discussed Bangladesh's apparel industry, its vision, challenges and potential.
The BGMEA president apprised the Proparco team of the progress made by Bangladesh's RMG industry in the areas of workplace safety, social and environmental sustainability and workers' wellbeing.
He also mentioned the Sustainable Strategic Vision-2030 that aims to accelerate the growth of the RMG industry in a sustainable manner so it has positive impacts on the economy, the environment and the lives of people.
He said Bangladeshi garment factories were making huge investments to make their production process cleaner and more energy efficient.
However, SMEs are in need of low-cost funding to integrate environmental sustainability practices, he said.