Local firm to set up $200m plant to make electric vehicle
Bangladesh Auto Industries will tie up with firms from US, China, India and Italy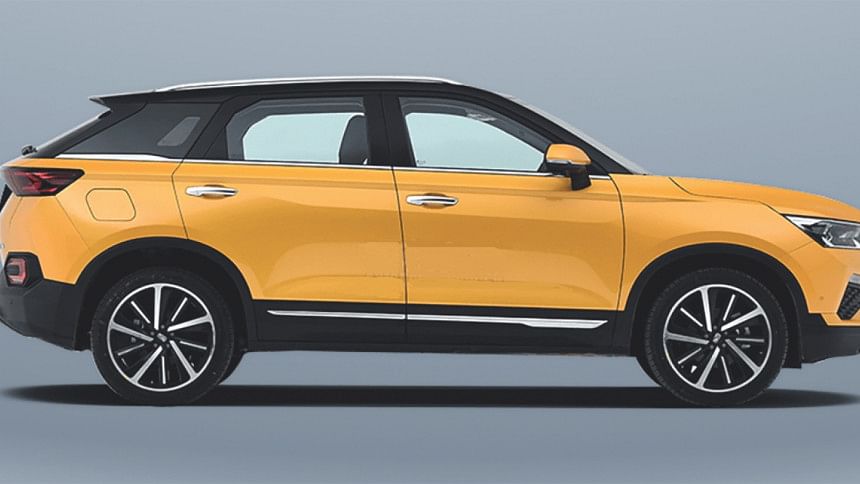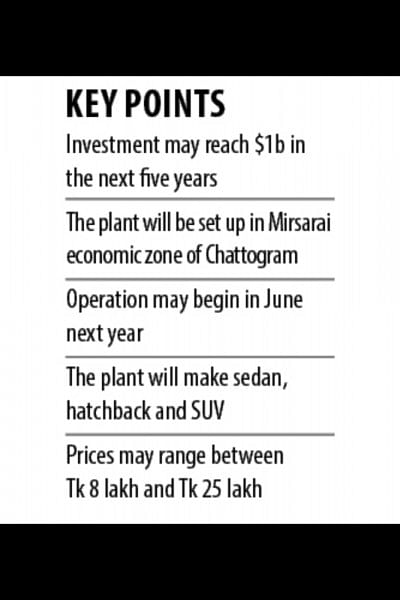 Local automobile company Bangladesh Auto Industries Ltd (BAIL) is all set to make electric vehicles from next year with an initial investment of $200 million.
The facilities, civil work and utility connection of the proposed plant on a 100-acre of land at the Mirsarai economic zone in Chattogram will be completed by December this year, Mir Masud Kabir, managing director of BAIL, told The Daily Star.
"We will install the manufacturing equipment by March next year and the manufacturing will begin in June."
BAIL will manufacture two-wheelers, three-wheelers, sedan, hatchback and sport utility vehicle (SUV) and has plans to produce pick-ups, mini-trucks and multipurpose vehicles.
Of the planned $200 million investment, 80 percent will be sourced locally, while the rest will enter the country as a foreign direct investment.
The total investment for the project will reach $1 billion within the next five years, Kabir said.
Leading local telecom service provider Mango Teleservices Ltd holds a majority share in BAIL established in November 2017.
An electric vehicle (EV) uses chemical energy stored in efficient and environment-friendly rechargeable lithium ion battery packs instead of fossil fuel to propel it.
Globally, the electric car's share in the total automobile industry is on the rise.
At the end of 2018, it stood at 4.6 percent, almost double from what it was in 2017, according to the Centre of Automotive Management (CAM), a research and consultancy institute based in Germany.
China is leading the countries in electric car use, followed by the US, Norway, Japan and the UK. By 2025, electric cars will account for one-fourth of all new registrations, according to CAM.
Within the next 25 years all fossil fuel cars would be replaced by the EVs, it said.
Kabir said foreign partners from the US, China, India and Italy will provide technical and expert support for the facility.
The plant will manufacture almost 60 percent of the component of the vehicles, including lithium battery, motor, controller, software platform, chassis and body.
Internationally acclaimed designers have designed the initial EV models for BAIL, said Kabir.
A team of the company will lead the initiative and carry out future research and development together with foreign experts, expatriate Bangladeshis and local talents, he said.
The team will also create web-based portal for co-creation and suggestion for product and ecosystem development in order to ensure inclusive and participatory environment for the nation, he said.
"BAIL products will be a national pride."
The company will sell an SUV at Tk 25 lakh, sedan at Tk 12 lakh to Tk 15 lakh, hatchback at Tk 8 lakh or even less. The price of the motor cycles will be Tk 50,000 to Tk 1.5 lakh.
About the challenges of the project, Kabir said the market seems to be small at the moment. "But the market will continue expanding as the economy is growing at a steady pace."
"There is huge regional and global potential as well."
He said the EVs would cut fuel cost by 90 percent and per kilometre energy cost will be less than Tk 2.
"Customers will replace their fossil fuel-run vehicles with EVs thanks to lower price and cheaper fuel cost and the environmental benefits."
According to a market analysis of BAIL, annual car sales will reach two lakh units by 2025 from about 20,000 units in 2018.
The battery capacity will be 50 kilowatt hour and it will cost Tk 400 to fully charge an EV each time as per the existing electricity tariff.
"With a twenty-minute charge, our EVs can run 400km," Kabir said, adding that the car can be charged at home with a regular connection or at a quick charging station.
Quick charging stations will be set up on the highways, at refuelling stations, parking spaces and convenient stores. There will be provision for charged battery swap too.
The battery's lifetime will be around 10 years, he said.