India finally lifts onion export ban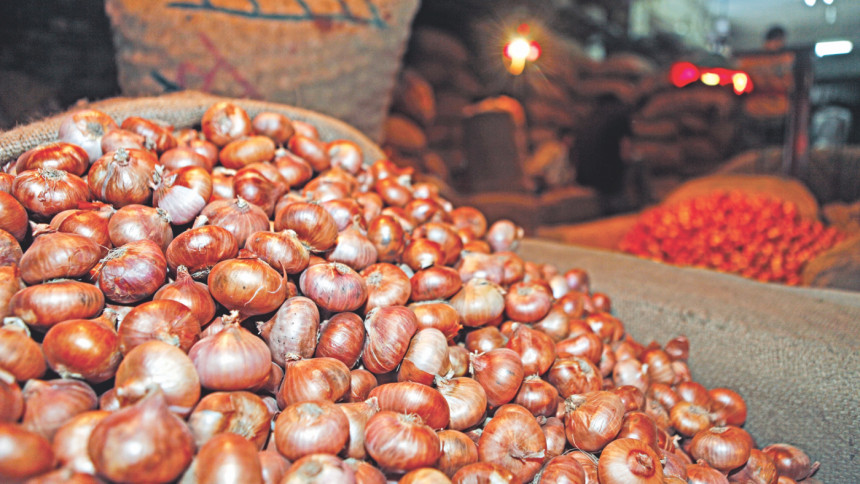 India finally issued a notification yesterday announcing the lifting of a five-month-old ban on onion export with effect from March 15.
The move is likely to cut onion prices here, easing pressure on wallets of consumers and reducing prospect of profitable prices for local farmers.
"The export of all varieties of onions has been made free without any condition of letters of credit and minimum export price with effect from March 15, 2020," the Directorate General of Foreign Trade (DGFT) said in its notification.
The notification, signed by DGFT Additional Secretary Amit Yadav, came five days after a high-level group of ministers headed by India's Home Minister Amit Shah at a meeting took a decision to this effect.
They took the decision in a bid to protect the interest of its farmers as prices in the domestic market have been sharply declining due to a bumper rabi crop.
Immediately after the meeting, Food Minister Ram Vilas Paswan said on February 26 that "since the price of onion has stabilised and there is bumper onion crop, the government has decided to lift ban on export of onions. Expected monthly harvest in March is over 40 lakh tonnes".
India banned onion exports on September 29 last year, a move that skyrocketed prices of the key cooking ingredient to a historic high of Tk 250 each kilogram in Bangladesh, which imports roughly 10 lakh tonnes of onions a year mainly from India.
Since the decision by Indian authority of lifting of the restriction, prices of onion have been falling fast amid increased supply.
Prices of imported onions mainly from Myanmar dipped 38 per cent to Tk 65 each kilogram yesterday from Tk 105 a week ago. Fresh harvest of locally grown onions fell 26 per cent to Tk 70 each kilogram from Tk 95 a week before, according to market data by the Trading Corporation of Bangladesh.
Prices of imported onions are likely to drop below Tk 40 each kilogram once imports from the neighbouring country starts in full swing, said Dipankar Ghosh, organising secretary of the C&F Agents Association at Bhomra, one of the main onion importing ports from India.
Importers will start opening letters of credit for onion after March 10, he said.
Farmers in several parts of Nashik district in Maharashtra recently agitated over falling onion prices.
Average per quintal price for onion for Monday was Rs 1,450 at Lasalgaon, India's largest market for the kitchen staple.
Commerce and Industry Minister Piyush Goyal said the decision will help boost the income of farmers.
In December last year, onion prices in certain Indian markets had hit a high of Rs 160 per kg.
Onion prices are at present hovering at around Rs 30 per kg at present.