ICT Division, World Bank to work jointly to build ICT infrastructure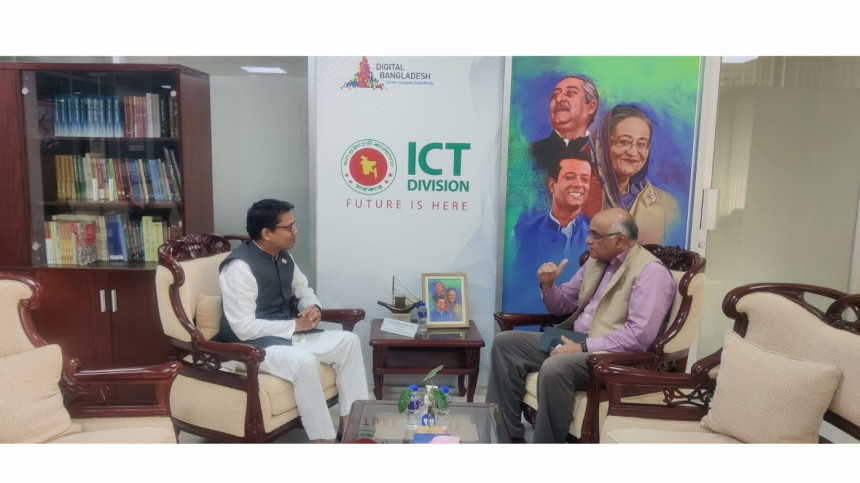 The ICT Division and the World Bank will work jointly to build ICT infrastructure in Bangladesh to take the economic development to the next stage, said Junaid Kamal Ahmad, a vice president of the World Bank.
He made the comment when he met with Zunaid Ahmed Palak, state minister for ICT, at the latter's office in the ICT Division today, according to a statement.
They also discussed nanotech, fintech, and the startup ecosystem in Bangladesh.
The World Bank will also provide overall assistance in attracting investment for the transition of the country and to build smart and innovative Bangladesh by 2041, according to the statement.