Gold prices hit record high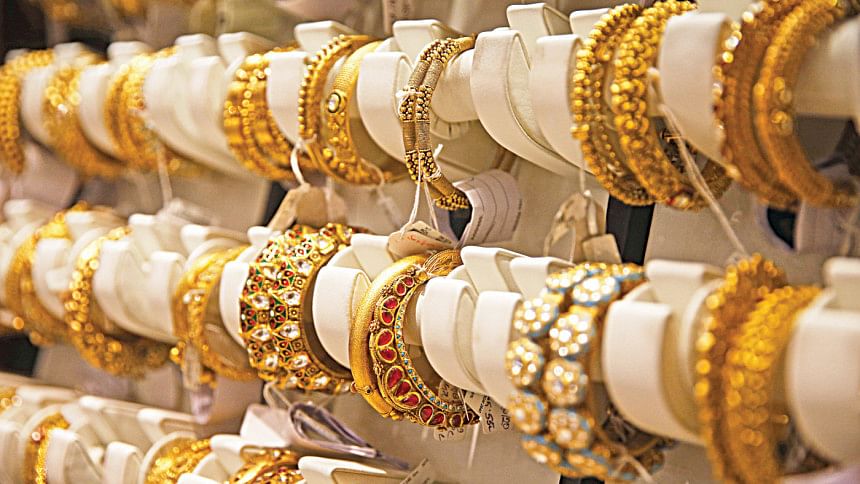 Gold is going to be traded at the highest price in Bangladesh after the Bangladesh Jewellers' Association (Bajus) decided to hike prices by 4 per cent, or Tk 3,033, per bhori today.
From tomorrow, buyers will have to pay Tk 87,247 for each bhori of 22-carat gold, according to a Bajus press release.
The association took the decision as the price went up in the international and local bullion markets.
Last November 18, the Bajus increased the gold prices by Tk 1,749 per bhori.