Garment export continues to plummet: BGMEA data
First fortnight of April sees 83.74 percent fall from corresponding period in 2019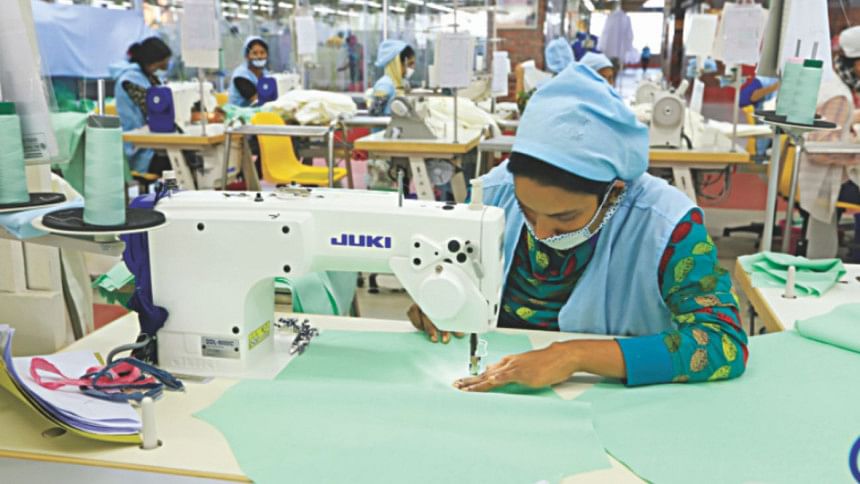 Garment export fell drastically, by 83.74 percent to $194 million in the first 15 days of April compared to the same period last year, according to data from Bangladesh Garment Manufacturers and Exporters Association (BGMEA).
In the first 15 days (April 1 to April 15) in 2019, the earning from garment shipment was $1.19 billion, the data said.
The coronavirus pandemic affected the shipment of garments significantly as a majority of western retailers and brands shut down their stores in Europe and the US.
Apart from the steep fall in shipment, international retailers and brands have already cancelled work orders from different local factories worth more than $3.11 billion as of this week due to the coronavirus pandemic.
The receipts from garment shipment also declined significantly in March this year.
Garment export declined by 26.70 percent to $1.97 billion in March this year compared to the corresponding month in 2019, when export netted $2.69 billion, the BGMEA data also said.