Exports continue good run in March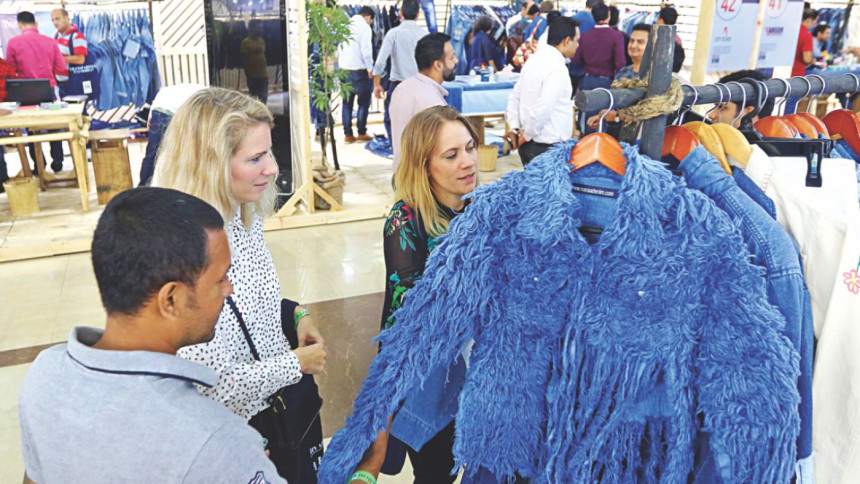 Exports continued its good run in March, fetching 9.51 percent more than a year earlier and getting into a comfortable position to hit this fiscal year's target of $39 billion.
In March overseas shipments brought $3.34 billion, which is 2.45 percent more than the target set for the month, according to data from the Export Promotion Bureau.
Last month's inflows take the receipts so far in fiscal 2018-19 to $30.90 billion, meaning shipments over the next three months need to bring in $3 billion each to achieve the target -- a feat that was managed in each of the past nine months. 
Apparel shipments, which typically bring home more than 80 percent of the export receipts, raked in $2.82 billion, up 9.73 percent year-on-year.
"We are hopeful that the garment export receipts will be at least 10 percent more than last fiscal year's even if the shipment falls for any reason," said Siddiqur Rahman, the outgoing president of the Bangladesh Garment Manufacturers and Exporters Association.
Garment shipments are likely to be lower in the months of May and June due to reduced production for Ramadan and Eid-ul-Fitr holidays, he said.
But there was depressing news from the other sectors, further highlighting the need for the government to nurture them like it held the hands of the apparel exporters in the 1990s.
Leather and leather products, the second biggest earner after garment, fetched $771.69 million between the months of July last year and March this year, which is 9.08 percent lower than a year earlier.
Jute and jute goods, once the main export earner but continues to contribute decently to year-end receipts, brought home $628.08 million during the period, down 23.23 percent year-on-year.
The sector hit a rough patch earlier this fiscal year in the face of waning global demand and anti-dumping duty slapped by India.
Export of shrimp, which is grown in the south-western and south-eastern costal region by more than 8 lakh farmers, also continued to suffer for ample production of vannamei shrimp in other countries, particularly in India.
Processors bagged $297.96 million in the July-March period, which is 10.88 percent lower than a year earlier.
But frozen and live fish exports edged up slightly during the first nine months of the fiscal year: by 2.77 percent to $419 million.
Agricultural products extended additional support to the growth in export earnings.
Export of agricultural products such as dry food, vegetables and spices rose 53.05 percent to $722.73 million in the nine months to March.
Home textile exports declined 3.36 percent to $647.34 million.
Pharmaceuticals, which got much attention in recent years for its great export potential, fetched $99.74 million in the nine months, a jump of 30.35 percent from a year earlier.