Ctg Rehab fair attracts huge crowd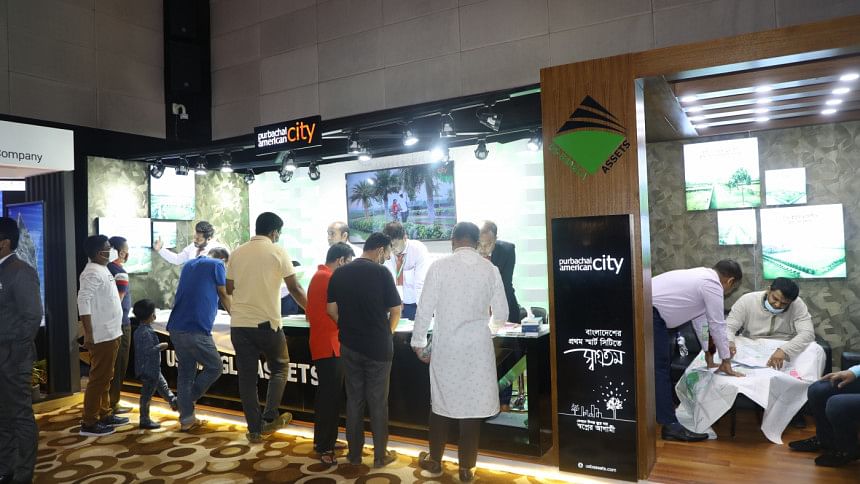 Around 12,000 people visited the four-day Rehab Chattogram Fair 2021 that ended today, a number which was much higher than the expectation of the event's organiser, the Real Estate and Housing Association of Bangladesh (Rehab).
The turnout of the visitors is beyond expectation, said Md Abdul Kauiam Chowdhury, chairman of the Rehab's Chattogram regional committee.
The participating firms hope they would bag a good business afterwards thanks to the promises made by many potential customers, he said.
Dhaka-based Amin Mohammad Group displayed 68 of their ongoing projects, including one in Chattogram, at the fair at Radisson Blu Chattogram Bay View.
Mohammad Sayfur Rahman Mukul, manager for marketing and sales of the group, said they sold 6 plots located in Dhaka for Tk 7 crore and 2 residential apartments for Tk 3 crore of their lone project in the port city.
Epic Properties displayed 214 flats of their ongoing 15 projects in Dhaka and Chattogram.
The firm managed to bag bookings of two flats worth Tk 5 crore on the last day of the fair.
Kaji Abdul Hamid, senior manager for sales at Epic Properties, is expecting to get bookings of 5 to 6 more flats from the buyers in future.
Equity Property Management Ltd displayed 7 ongoing projects, including it second condominium project undergoing at Agrabad area targeting mid-income families.
The project—Equity Mid City—has 148 flats ranging from 1,323 square feet to 1,524 square feet where the price of per square feet is Tk 6,000.