Bangladesh's trade deficit projected $33b in FY22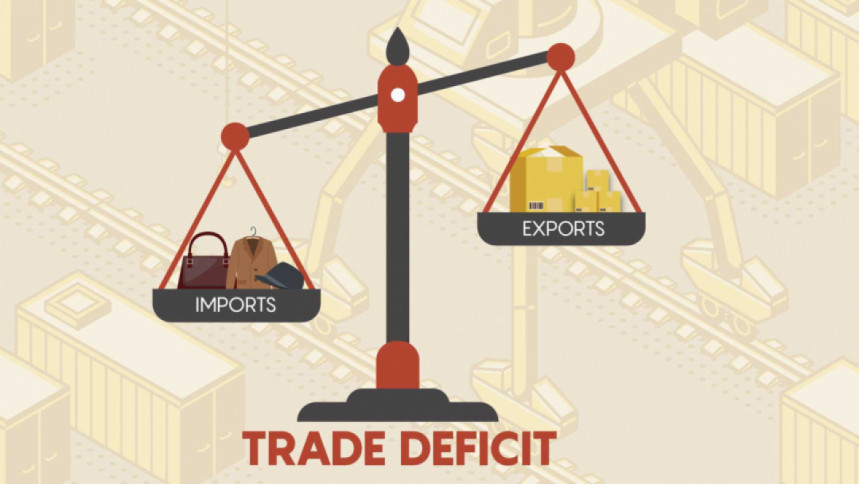 Bangladesh's trade deficit is projected to be $33 billion in the outgoing fiscal year as export earnings and remittances continue to fall below the overall import cost, said Bangladesh Bank in its monetary policy for the next fiscal year.
The trade deficit is expected to increase further to $36.70 billion in the next fiscal year, beginning from tomorrow. 
The new projection is higher than the BB's initial projection in the MPS for 2021-22. The central bank had projected the trade deficit to be at $26.60 billion for the current fiscal year ending today.
But the deficit increased to $27.56 billion in the first 10 months of FY22.
The BB also projected an increase in the current account imbalance to $17.73 billion in the current fiscal year from $4.5 billion a year ago.
In his press briefing, Bangladesh Bank Governor Fazle Kabir said the current account deficit has increased as the growth of export earnings fell below the growth of imports while remittances dipped 16 per cent year-on-year in the July-May period.
The central bank, however, expects that the current account deficit would reduce marginally to $16.54 billion in FY23.