ADB adjusts financing plan to speed up Bangladesh's economic recovery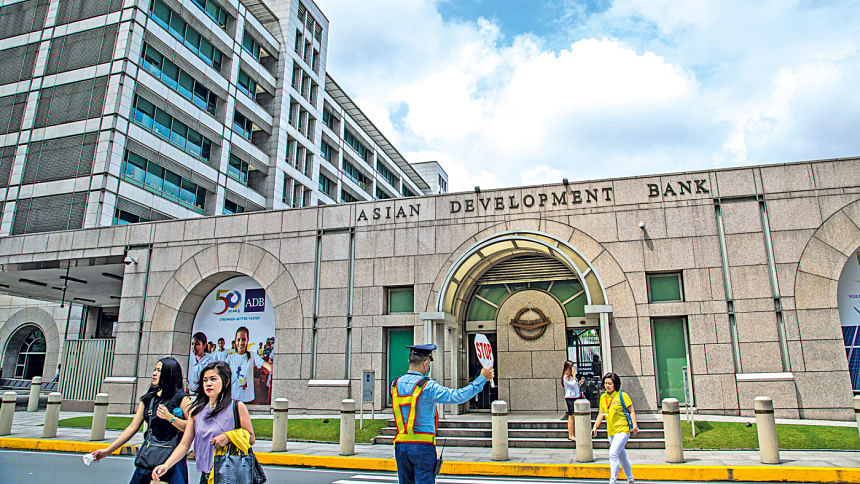 The Asian Development Bank has redesigned its financing plan in Bangladesh for the next three years in the wake of the coronavirus pandemic to help the country spring back from the economic whiplash faster.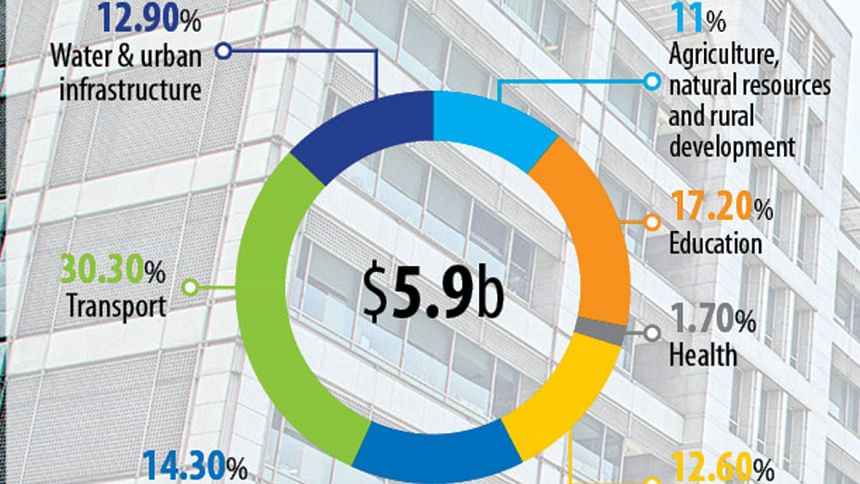 Bangladesh is one of the worst-hit countries from the coronavirus-induced pandemic, which brought the economy to a standstill and wiped out livelihoods of millions of people.
The Manila-based multilateral lender has committed $5.28 billion under the Country Operations Business Plan (COBP)for 2021 to 2023, which was unveiled last week.
"Responding to the COVID-19 pandemic, financing priorities of the COBP have been adjusted to include policy-based loan covering social protection, economic recovery, and medium-term health programmes," it said.
ADB would lend $2.39 billion in 2021. For example, it would give $500 million to mitigate the medium-and long-term economic and social impact of the pandemic.
Some $200 million would come for the Agriculture Productivity Improvement Project and $300 million for the Second Skills for Employment Project (Phase 1).
To jumpstart economic recovery after the pandemic-induced slowdown, social protection initiatives, public expenditure and fiscal management were added as key areas of assistance.
It would be ready to lend $200 million for the small and medium-sized enterprises development programme (additional financing) and $100 million for the second microenterprise development project as they are included in the list of standby projects.
The standby list includes a pipeline of bankable projects that respond to the country's needs and growing absorptive capacity, to be financed depending on the availability of additional lending resources.
"Strong government demand, sector absorptive capacity and project readiness continue to be key criteria in selecting programmes and projects, which may be processed earlier, depending on their readiness, regardless of their status as firm or standby," ADB said.
Bangladesh as a developing member country is eligible for regular ordinary capital resources (OCR) lending and concessional OCR lending (COL). The indicative resources available for commitment during 2021 comprise $2.6 billion for regular OCR lending and $2.7 billion for COL.
The development bank would be ready to provide another $5.2 billion for standby projects during the three years.
ADB has a financing plan of $1.7 billion for 2022 and $1.9 billion for 2033.
The new COBP is aligned with the country partnership strategy 2016–2020 that ends this year and consistent with the guiding principles of the 8th five-year plan (under preparation) and its core themes of promoting prosperity and fostering inclusiveness, and ADB's Strategy 2030.
COBP includes projects in agriculture, natural resources, and rural development; education; health; energy; finance; transport; and water supply and other urban infrastructure and services sectors.
The agriculture, natural resources and rural development sector would receive $650 million as the ADB said food security and investments in rural livelihoods will be thrust areas because of the pandemic.
The agricultural productivity improvement project in 2021 will increase farm productivity by market access. The Flood and Riverbank Erosion Risk Management Investment Programme (Phase 2) will be prioritised in 2020.
The education sector would get $1 billion as the lender moves from financing traditional primary and secondary education to next-generation digital education.
Secondary education has been reintroduced as a key area of assistance. Tertiary education and skills development will be linked with employment creation.
The Covid-19 Response Emergency Assistance (health) was added in 2020 to strengthen medical infrastructure in response to the pandemic. It gives $100 million for the health sector.
The energy sector would get $750 million during the plan period and the focus will be on renewable energy, rural electrification, energy efficiency, facilitating uninterrupted power supply, reforms and private investment.
Bangladesh would receive $850 million for finance and public sector management. Money and capital markets were added to include the issuance of local currency bonds.
Microenterprise development was replaced by small and medium-sized enterprise finance and leasing. Revenue administration improvement was dropped as a key area of public sector management assistance, ADB said.
The transport sector would receive $1.8 billion. Priority will be given to improve access to markets by reducing transport and logistics costs, focusing on developing corridors to promote trade, ease congestion and improve safety.
The South Asia Subregional Economic Cooperation (Sasec) Tongi–Akhaura Dual Gauge Project, the Sasec Dhaka–Sylhet Corridor Road Project, and the SASEC Trade Facilitation Sector Development Project were moved to 2021.
The SASEC Dhaka–Northwest Corridor Road Project (Phase 2) (tranche 3) was moved to 2022, and it Phase 3 (tranche 1) to 2023.
The country would get $768 million for the water and urban infrastructure sector. Increased support will be provided for climate-resilient green and liveable towns, including secondary and coastal ones.
Sector shares for the total pipeline, including standby projects, are 11.7 per cent for agriculture, natural resources, and rural development, 11 per cent for education, 1.8 per cent for health, 9.5 per cent for energy, 13.1 per cent for finance and public sector management, 37.6 per cent for transport and 15.3 per cent for water and other urban infrastructure and services.
ADB said it continues to support gender inclusion, climate resilience, balanced regional development and private sector participation.
"Projects in the plan will also help the country attain several Sustainable Development Goals."