Indian Ocean Rim summit kicks off in Dhaka today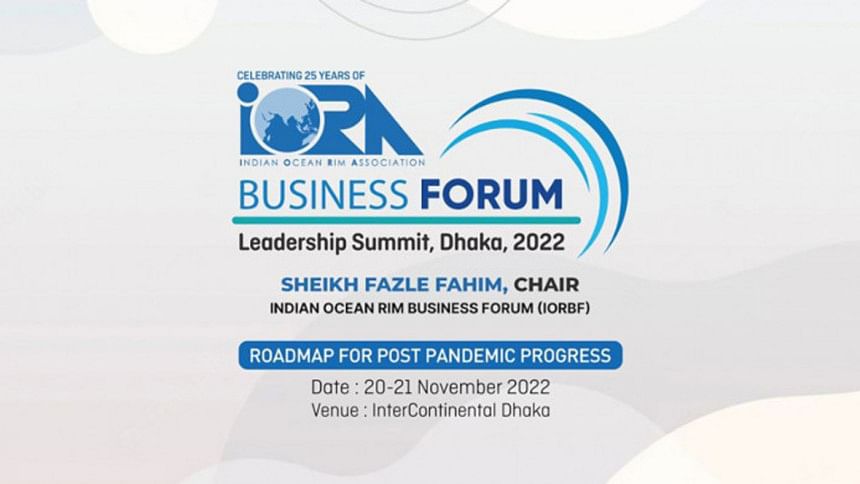 A two-day international leadership summit will begin today in Dhaka to help strengthen economic cooperation within Indian Ocean Rim Association. 
The association is an inter-governmental organisation aimed at strengthening regional cooperation and sustainable development within the Indian Ocean region through its 23 member states representing a $20.5 trillion-dollar economy.
With a theme "Roadmap for Post-Pandemic Progress", Indian Ocean Rim Business Forum will host the event at InterContinental Dhaka, said Sheikh Fazle Fahim, chairman of the forum's Bangladesh chapter.
The forum is the trade and investment functional body of the association which supports economic cooperation by providing a collective business perspective to the members' policymakers.
The summit will have four sessions focusing on maritime safety and security, fisheries management, blue economy, trade and investment facilitation, women's economic empowerment, blockchain, tourism and science and technology, he said.
Foreign Minister AK Abdul Momen is expected to be present as the chief guest at the inaugural session.