Indian economy sustaining recent growth momentum
RBI says inflation is also slowing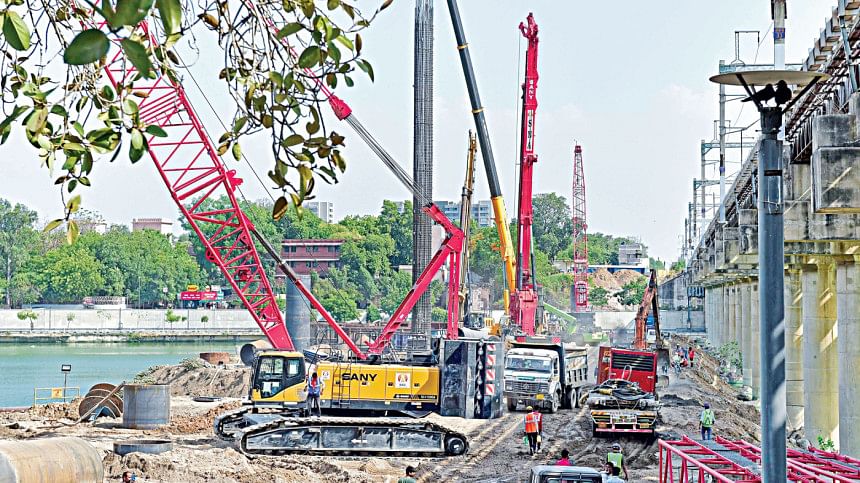 India's economy has sustained the growth momentum seen in the last fiscal quarter of 2022/23, while latest inflation outcome has been better than forecast, the Reserve Bank of India said on Monday.
Growth in the first quarter of 2023/24 is expected to be driven by private consumption, a revival in rural demand and renewed buoyancy in manufacturing on easing of input cost pressures, the central bank said in its "State of the Economy" report, published as part of its monthly bulletin.
"Investment activity is also expected to improve, drawing strength from the thrust on capital expenditure in public spending and moderation in commodity prices," it added.
India's services exports rose 13.1 per cent on year to $30.48 billion in March, provisional RBI data showed in early May. April services exports as per provisional government data rose to $30.36 billion.
The RBI said if services exports maintain their recent high momentum, the drag from net external demand should moderate through April-June 2023.
"Domestic service sector activity will continue to be led by the rebound in contact-intensive services and the resilience in construction activity," it added.
Based on partial data available for April 2023 and assuming an implied GDP growth of 5.1 per cent for Q4 of 2022/23, the economic activity index now casts GDP growth for Q1 2023/24 at 7.6 per cent, RBI said.
India's annual retail inflation eased to 4.7 per cent in April from 5.66 per cent the previous month, data earlier this month showed.
The RBI said the inflation momentum is turning out to be softer than anticipated on account of a fall in wheat prices, the fifth consecutive monthly decline in prices of oils and fats and the third consecutive monthly decline in the prices of eggs.
"The fall in headline inflation was on account of the combined impact of monetary policy tightening, supply augmenting measures and a favourable base effect," RBI said.
India's wholesale price-based inflation fell by 0.92 per cent from the same month a year earlier, having risen 1.34 per cent in March.
The passthrough of wholesale price movements – in deflation in April – could also contribute to the softening of retail inflation going forward, the RBI said.