India extends export curb on sugar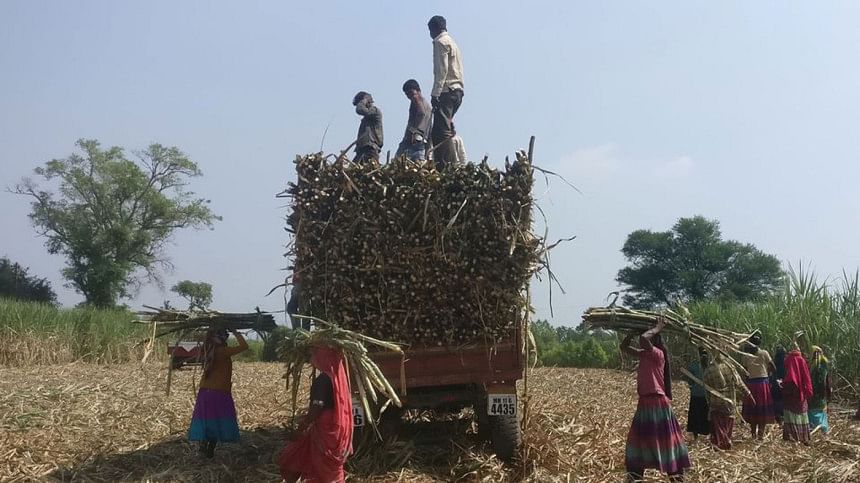 India has extended its restriction on sugar exports by another year until October 31, 2023, to contain prices of the sweetener in its domestic market, according to a notification from the country's Directorate General of Foreign Trade on Friday.
India slapped curbs on sugar exports in May to contain a rise in domestic prices following record exports. In financial year 2021-22 (April-February), India exported sugar worth $561 million to Bangladesh, as per data from the commerce ministry.
According to the Indian Sugar Mills Association, the apex body for private mills, the total availability of rsugar this season is likely to be a new high of 4.15 crore tonnes, of which 45 lakh tonnes could be diverted for producing ethanol.
This will leave the country with 3.55 crore tonnes of sugar, slightly higher than last season, for human consumption.
India exported a record 1.12 crore tonnes of sugar in the 2021-22 season, which ended on September 30, resulting in domestic stocks declining to their lowest point for the second time in a decade.
This season, domestic consumption is likely to rise to a record 2.75 crore tonnes, leaving 80 million tonnes for overseas shipment and projected carryover stocks of 60 lakh tonnes on September 30, 2023.
A meeting of stakeholders in the sugar industry held earlier this month had arrived at a consensus to permit 70-80 lakh million tonnes for export.
It also decided that the decision could be reviewed in February, when a clear picture of production, exports and domestic consumption will be available.
India's sugar industry wants exports to resume from November 1 so that it can take advantage of the absence of Brazil in the international market until the end of March.