Talks ongoing to buy wheat from Russia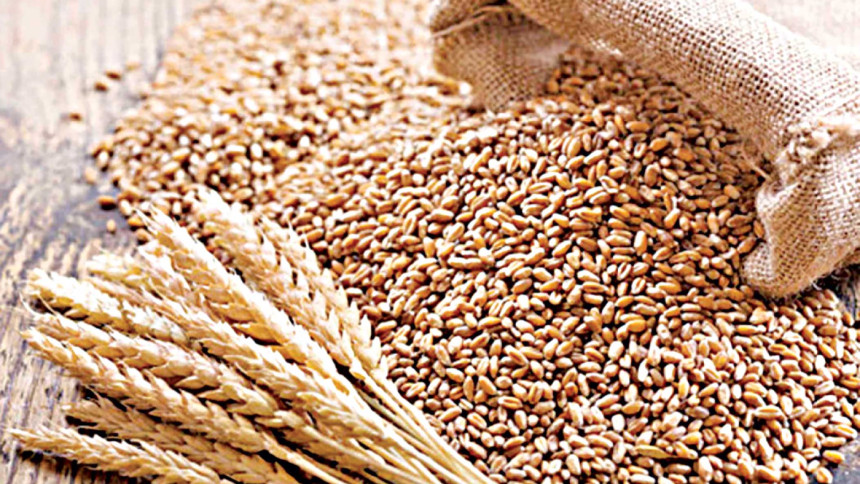 Bangladesh yesterday edged closer to finalising a deal over buying 200,000 tonnes of wheat from Russia under a government-to-government contract in order to build up public food stocks to carry out various social safety net programmes.  
"Russia already has offered to export two lakh tonnes of wheat to Bangladesh. Besides, a letter has been sent to the Bangladesh High Commission in Delhi to import wheat from India at government and private levels," Food Minister Sadhan Chandra Majumder told parliament yesterday.
In reply to a lawmakers' query, he said the foreign ministry has approached different wheat exporting countries as the prices of wheat and flour has gone up along with various food grains due to the war between Russia and Ukraine.
The move comes as public food distribution has been increasing amidst soaring prices of essential commodities, including the staple rice and the ongoing flood in the northeast division of Sylhet and a number of northern districts.
Bangladesh's public and private sectors have been importing wheat from India. But the supplies came to halt after India banned shipments to contain domestic prices.
Wheat flour hit Tk 40.89 per kilogramme in May, the highest since March 2008 when the price was Tk 42.25 each kilogramme.
"We want to buy and they also want to supply wheat to us. We have discussed a number of issues and we will sit again on July 4," said a senior official of the food ministry after a virtual meeting with his counterpart.
The meeting is expected to finalise prices and shipment of the grain, said officials.
Russia, the world's biggest wheat exporter, has been supplying the grain to Bangladesh under state arrangements since fiscal year 2013-14.
In the current fiscal year, the government bought 300,000 tonnes of wheat from Russia, three times that in the previous year.
The food ministry official said Russia is expected to supply 100,000 tonnes in 60 days once the agreement was finalised.
From July 1, 2021 to June 22, 2022, Bangladesh imported 38.7 lakh tonnes of wheat, down 28 per cent year-on-year from 53.4 lakh tonnes the previous year.
Public sector imports, however, grew 12 per cent year-on-year to 5.3 lakh tonnes, according to food ministry data.
Between July 1, 2021 and June 16, 2022, public food distribution amounted to 29.69 lakh tonnes, up 34 per cent year-on-year.
With domestic production being low, Bangladesh meets around 85 per cent of its annual requirement of 80 lakh tonnes of wheat through imports.