Germany plans extra borrowing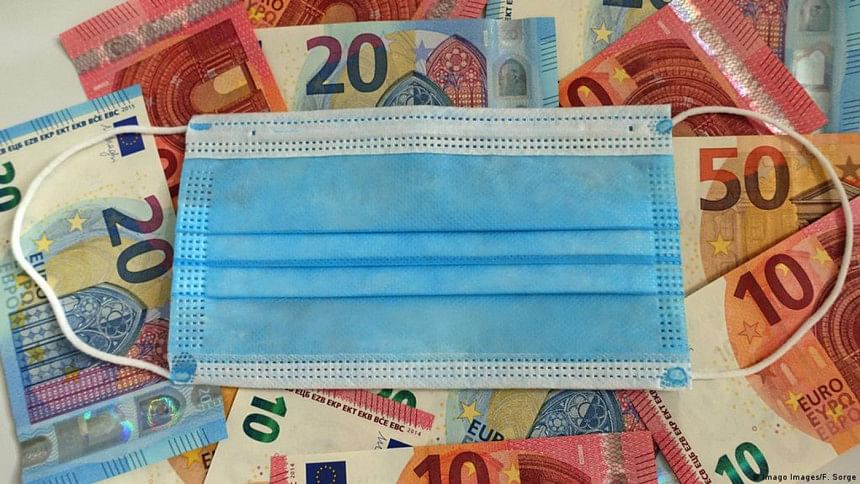 The war in Ukraine and the fallout from soaring energy prices and sanctions against Russia will force Germany to take on more debt than expected this year, Finance Minister Christian Lindner said Wednesday.
After the government signed off on a  "core" draft budget for 2022 that includes 99.7 billion euros ($110 billion) in new debt, Lindner said a supplementary budget was in the works that will take into account Russia's invasion of Ukraine and its economic consequences. He declined to speculate how large the extra borrowing would be, saying the  "uncertain times" made predictions difficult.
"With Russia's illegal attack on Ukraine, the world has changed once again and now we have to assume that we will also face additional burdens on the federal budget and additional expenditure," Lindner told a Berlin press conference.
After years of chasing balanced budgets, traditionally frugal Germany took on huge debt in 2020 and 2021 to help Europe's biggest economy cope with the coronavirus pandemic, lifting its constitutionally enshrined debt limits to do so. Germany had hoped to scale down new borrowing in 2022 as it recovers from the coronavirus shock, but that was before the conflict in Ukraine shook the continent.
Talks are now ongoing among Germany's governing coalition parties -- the Social Democrats, the Greens and Lindner's liberal FDP -- about preparing a supplementary budget  "as soon as possible", Lindner said.
The focus will be on costs for humanitarian aid abroad, help for Ukrainian refugees arriving in Germany, and support for households and businesses as the war drives up energy costs and disrupts supply chains.