Stocks rise after daylong ups, downs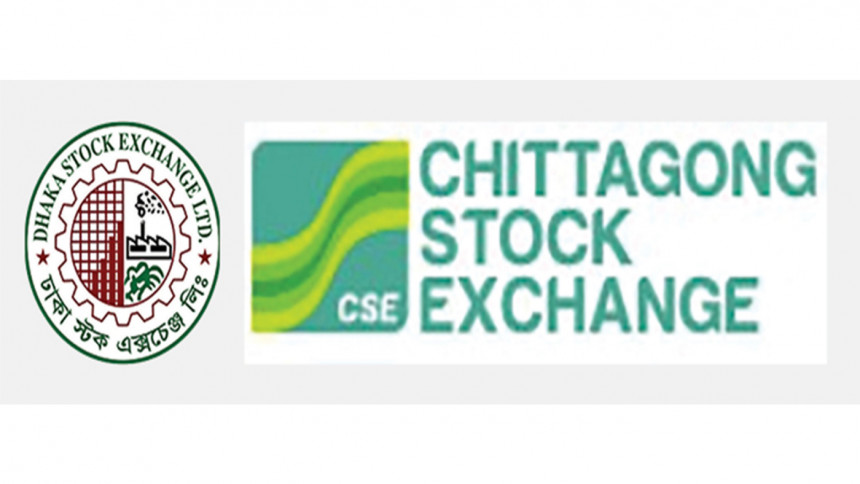 The Dhaka Stock Exchange (DSE) finally rose at the end of today's trading after the daylong ups and downs of the market.
The DSEX, the benchmark index of the premier bourse in Bangladesh, closed at 6,515, up 27 points, or 0.42 per cent.
The DS30, the index that consists of blue-chip companies, edged up 0.56 per cent to 2,346, while the DSES, the shariah-based index, was up 0.84 per cent at 1,429.
Turnover fell 5 per cent to Tk 1,242 crore.
Of the securities, 123 won, 107 retreated, and 141 did not find any buyer.
Among the individual stocks, Bangladesh Export Import Company was the most-traded security on the day, accounting for 15 per cent of the turnover as its scrips worth Tk 180 crore were transacted.
BDCOM Online topped the gainers' list with a 10 per cent rise. Hakkani Pulp, Sear Pearl Beach Resort& Spa, JMI Hospital, and Bangladesh Industrial Finance Company were among the stocks that saw significant gains.
Bay Leasing suffered the highest correction, sliding 5 per cent. Simtex Industries, Dacca Dyeing, IPDC Finance and IDLC Finance declined more than 3 per cent.
The Chattogram Stock Exchange also rose today.
The CASPI, the all-share price index of the Chattogram Stock Exchange, gained 72 points, or 0.38 per cent to end at 19,141.
Of the issues, 88 advanced, 91 declined, and 85 did not show any price movement.