Stocks return to red after a day
Investors face a lack of clear direction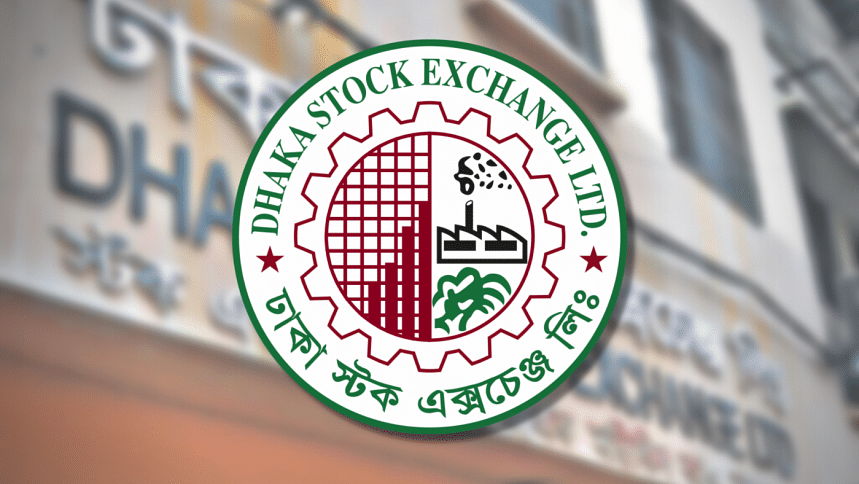 The indices of the Dhaka Stock Exchange (DSE) returned to the red yesterday after a day's gain.
The DSEX, the benchmark index of the top bourse in Bangladesh, lost 12 points, or 0.20 per cent, to 6,207.
The DS30, the blue-chip index, decreased 0.04 per cent to 2,217 while the DSES, the shariah-compliant index, went down 0.29 per cent to 1,352.
The Dhaka stocks slipped into the red as investors mostly followed a cautious stance amid a lack of clear direction, said International Leasing Securities in its daily market review.
Following the previous session's upsurge, the market had started the day on an optimistic note and the core index remained in the positive territory till the mid-session.
But, during the rest of the session the index went down steadily amid the lack of any positive trigger, it added.
Turnover, a key indicator of the market, fell 6.4 per cent to Tk 452 crore.
Of the securities, 19 advanced, 85 declined and 213 did not show any price movement.
Rangpur Dairy & Food Products made the highest gain with an increase of 4.1 per cent.
Stocks from all the major sectors experienced notable selling pressure which has laid down the DSEX by 12.91 points. All the sectors witnessed price correction except food that rose 0.3 per cent, and bank increased 0.1 per cent, whereas IT dropped 3.5 per cent, services fell 1.6 per cent and life insurance declined 1.3 per cent.
The investors' concentration was mainly focused on pharmaceuticals (19.2 per cent), life insurance (15 per cent) and IT (13.1 per cent) sectors.
Unilever Consumer Care, Meghna Pet Industries, Fine Foods, and Zeal Bangla Sugar Mills were among the top gainers.
Bengal Windsor Thermoplastics was the highest loser, shedding 9.9 per cent.
Rupali Life Insurance Company, Meghna Life Insurance, IFIL Islamic Mutual Fund-1, and Metro Spinning were also on the list of the significant losers.
Rupali Life Insurance Company was the most-traded stock with its issues worth Tk 29 crore changing hands.
Sea Pearl Beach Resort & Spa, Sonali Paper & Board Mills, Rangpur Dairy & Food Products, and Orion Pharma also registered significant turnover.
Meanwhile, Caspi, the all-share price index of the Chittagong Stock Exchange, dropped 28 points, or 0.15 per cent, to close at 18,323.
Of the issues, 10 rose, 45 retreated and 76 did not see any price swing.
However, the turnover of the port city bourse surged more than 60 per cent to Tk 23.44 crore.