Stocks keep falling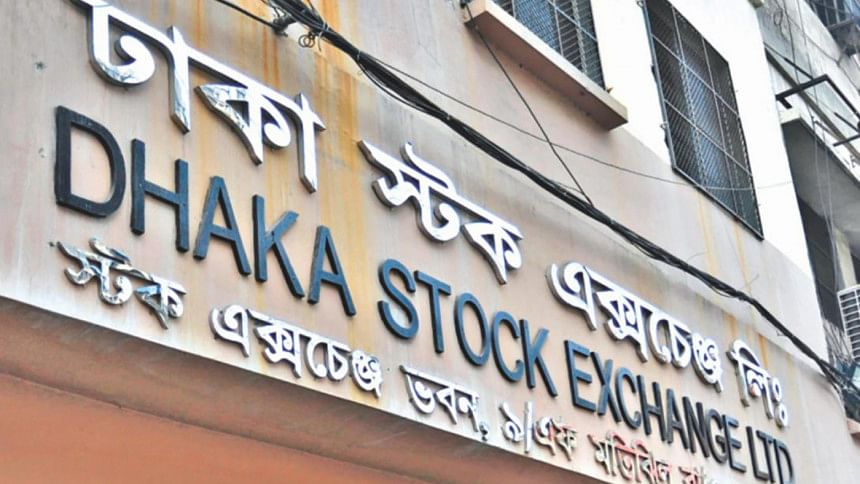 The indices of the Dhaka Stock Exchange (DSE) fell for the fifth straight day today.
The DSEX, the benchmark index of the premier bourse in Bangladesh, lost 23 points, or 0.37 per cent, to 6,182.
The DS30, the blue-chip index, dropped 0.29 per cent to 2,214 while the DSES, the shariah-compliant index, went down 0.37 per cent to 1,350.
However, turnover, a key indicator of the market, rose 4 per cent to Tk 231 crore.
Of the securities, 4 advanced, 149 declined and 131 did not show any price movement.
Al-Haj Textile Mills made the highest gain with an increase of 6.2 per cent.
Sonali Life Insurance Company and Pragati Life Insurance were also on the top gainers' list.
Emerald Oil Industries was the highest loser, shedding 10.5 per cent.
Metro Spinning, Orion Infusion, Aamra Networks, and Bangladesh General Insurance Company were also among the significant losers.
Shinepukur Ceramics was the most-traded stock with its issues worth Tk 17 crore transacting.
Genex Infosys, Sea Pearl Beach Resort & Spa, Bangladesh Shipping Corporation, and Orion Pharma also registered significant turnover.
The Caspi, the all-share price index of the Chittagong Stock Exchange, plummeted 58 points, or 0.31 per cent, to close at 18,276.
Of the issues, 2 rose, 52 retreated and 46 did not see any price swing.
Turnover of the port city bourse deceased 35.2 per cent to Tk 6.4 crore.