Stocks gain after two-day loss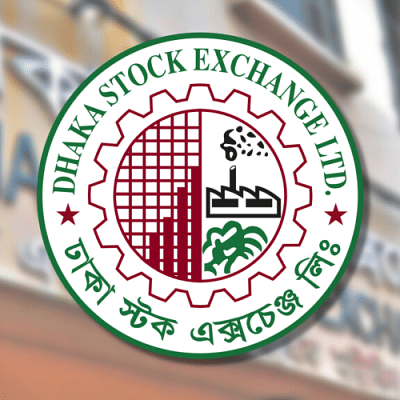 Major indices of the Dhaka Stock Exchange yesterday rose, snapping a two-day losing streak.
The DSEX, the benchmark index of the country's premier bourse, added eight points, or 0.13 per cent, to reach 6,243 points by the end of the trading session.
The DS30, which represents blue-chip stocks, edged up 0.08 per cent to 2,223 points while the DSES, an index comprised of shariah-compliant companies, increased 0.07 per cent to 1,359 points.
Turnover, which indicates the volume of trade, inched up 1.8 per cent to Tk 451 crore.
Of the securities traded, 95 advanced, 38 declined and 201 did not show any price movement.
Shyampur Sugar Mills made the highest gain with an increase of 9.9 per cent.
Rupali Life Insurance Company, City General Insurance, Union Capital, and Bangladesh Welding Electrodes were among the top gainers as well.
Meanwhile, Unilever Consumer Care shed the most, losing 4.9 per cent.
Bangladesh Monospool Paper Manufacturing Co, Apex Foods, Jute Spinners, and Anlima Yarn Dyeing were also on the list of significant losers.
Rupali Life Insurance Company was the most traded stock with issues worth Tk 27 crore being transacted.
Similarly, BDCOM Online, Genex Infosys, ADN Telecom, and Sea Pearl Beach Resort & Spa registered significant turnover as well.
Elsewhere, the Caspi, the all-share price index of the Chittagong Stock Exchange, gained 5.3 points, or 0.02 per cent, to close at 18,400 points.
Of the issues traded, 38 rose, 31 retreated and 89 did not see any price swing.
However, turnover of the port city bourse plummeted by more than 61 per cent to Tk 8.13 crore.