Stocks end 6-day winning streak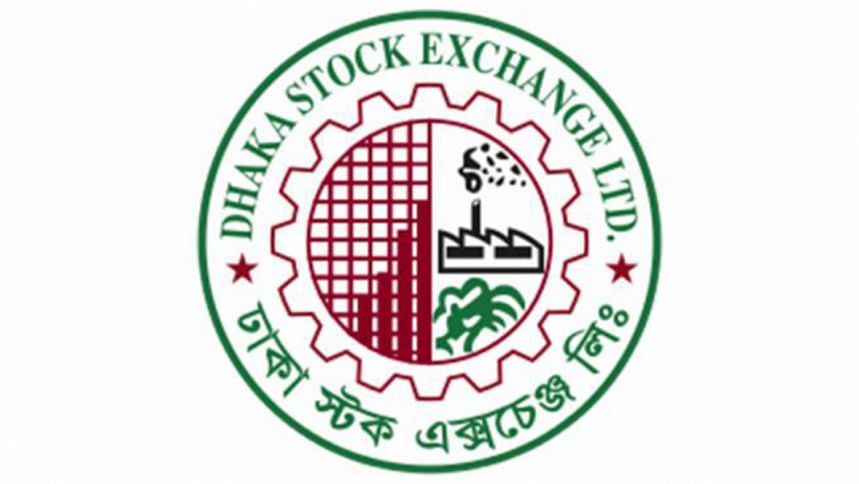 A six-day winning streak in the domestic stock market came to an end yesterday due to the profit-taking tendency among investors, according to market analysts.
The DSEX, the benchmark index of the Dhaka Stock Exchange (DSE), dropped 18 points, or 0.28 per cent, to hit 6,489 yesterday.
The prime index of the Dhaka bourse had risen by 228 points in the six preceding trading sessions.
However, turnover at the DSE surged 22 per cent to Tk 2,296 crore, which was the highest since the Tk 2,497 crore registered on October 7.
Of the securities traded, 95 advanced, 217 declined, and 63 did not show any price movement.
The index was going upward for the first hour of the session but it then started to gradually decline as the investors' cheery mood later turned into a correction mood, International Leasing Securities said in its daily market review.
Meanwhile, the blue-chip index, DS30, fell by 0.09 per cent and the shariah-based index, DSES, gained 0.08 per cent.
Among all sectors, travel rose 3.1 per cent, jute advanced 2.5 per cent and paper rose 1.6 per cent while life insurance dropped 3.1 per cent, textile fell 2.2 per cent and cement edged down 1.8 per cent.
Investor participation was mostly centred on engineering (16.2 per cent), pharmaceuticals (13.1 per cent) and textile (11 per cent).
JMI Hospital Requisite Manufacturing surged 10 per cent, Eastern Housing rose 9.97 per cent, and Sonargaon Textiles advanced 9.96 per cent. Other major gainers included Metro Spinning Mills, Ratanpur Steel Re-Rolling Mills.
Beach Hatchery declined the most, eroding 4.78 per cent. Nahee Aluminium Composite Panel, Nurani Dyeing, National Tea and Aman Feed were also among the major losers.
Beximco Ltd was the most traded stock with scrips worth Tk 118 crore changing hands. Delta Life Insurance, Lafarge-Holcim Bangladesh, Orion Pharmaceuticals, and National Polymer also witnessed significant turnover.