Stocks continue to drop for profit taking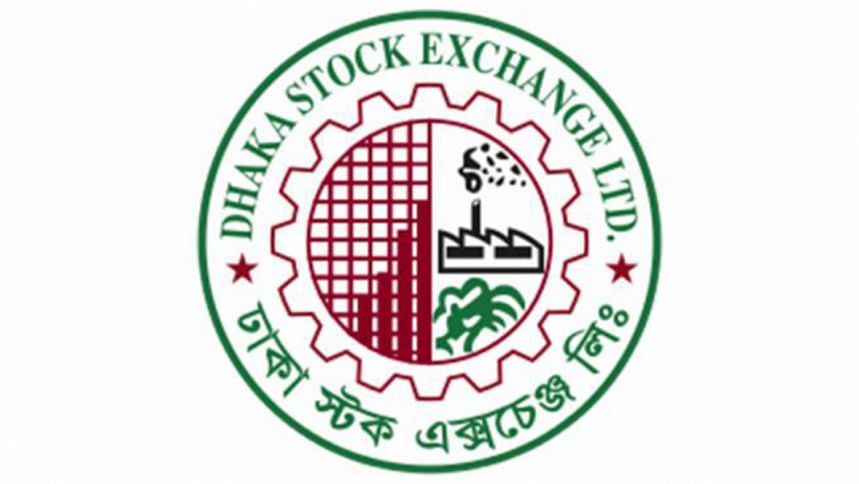 Stocks continued to drop for a second consecutive trading day yesterday as general investors rushed to rake in profits by selling shares. 
The DSEX, the benchmark index of Dhaka Stock Exchange (DSE), dropped 58 points, or 0.90 per cent, to 6,431 yesterday.
Investors believe that the index could fall any time as it had gone up over the past couple of weeks through market manipulation of certain stocks instead of a better performance by companies with good track records.
"The confidence of investors is wearing thin as allegations of manipulation run high regarding certain shares," said a stock broker.
The Bangladesh Securities and Exchange Commission (BSEC), the stock market regulator, has done almost nothing to stop stocks with poor performance records from rising abnormally.
Turnover, an important indicator of the market, eroded 39.9 per cent to Tk 1,395 crore from that the previous day.
International Leasing Securities, in its daily market review, termed it a binge of shaky investors selling stocks of major sectors.
The day started off on a positive note for the market but it could not be sustained halfway through, with the index spiralling downward till the end as investors preferred to book profits on the recent market surge, it said.
DSEX, the benchmark index of Dhaka bourse, dropped 58 points, while turnover, another important indicator of the market, eroded 39.9 per cent
The decreased participation of investors in the market was reflected in the turnover.
Of 369 issues to undergo trade, 263 declined, 38 advanced, and 68 remained unchanged.
All the sectors witnessed price corrections, except for life insurance and engineering which advanced by 0.8 per cent and 0.5 per cent respectively.
Based on the turnover, investors' participation was mostly centred on engineering (14.8 per cent), miscellaneous (13.8 per cent) and pharmaceuticals (11.8 per cent).
Meanwhile, DS30, the index of the blue-chip companies', fell 0.77 per cent and DSES, the index of the Shariah-based companies, by 0.40 per cent.
The Sea Pearl Beach Resort & Spa surged 9.98 per cent, Sunlife Insurance Company 6.80 per cent and IPDC Finance 5.66 per cent. Other major gainers included Quasem Industries and Fareast Islami Life Insurance Company.
Sonargaon Textiles declined the most, by 9.95 per cent. Eastern Housing, Ratanpur Steel Re-Rolling Mills, SEML FBLSL Growth Fund and Bashundhara Paper Mills were among those suffering losses the most.
JMI Hospital Requisite Manufacturing was the stock to be traded the most with scrips worth Tk 93 crore changing hands. Nahee Aluminum Composite Panel, Eastern Housing, Beximco and Orion Pharma were also traded in significant numbers.