Stocks of both bourses down for second day
Lower investor participation to blame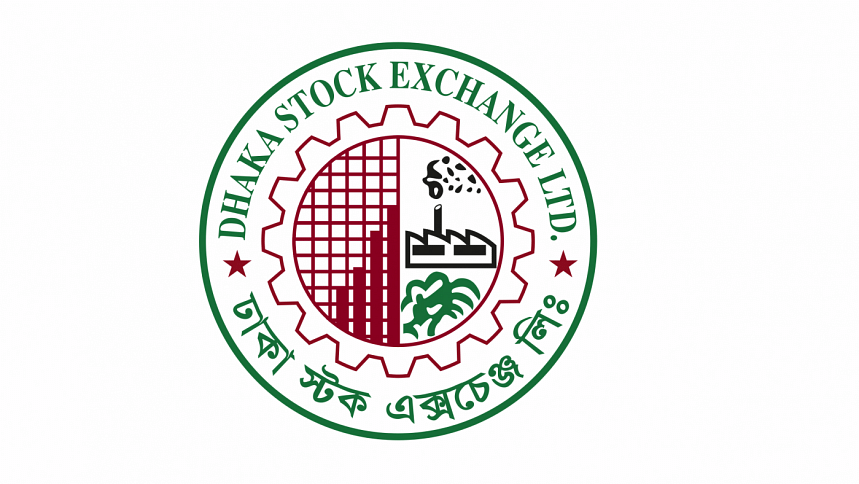 All indexes of the Dhaka and Chattogram stock exchanges fell for the second consecutive day yesterday amidst shaky participation from investors.
The DSEX, the benchmark index of the Dhaka Stock Exchange, edged down 10 points, or 0.17 per cent, to close the day at 6,193.
The DS30, the blue-chip index, decreased 0.21 per cent to 2,210 while the DSES, the shariah-compliant index, went down 0.30 per cent to 1,345.
Turnover, one of the key indicators of the market, fell to Tk 272 crore from Tk 317 crore a day earlier, a decrease of 14 per cent. Of the securities, 28 advanced, 56 declined and 201 remained unchanged on the premier bourse in Bangladesh.
The stock market extended its falling streak amidst shaky participation from investors. said International Leasing Securities Ltd in its daily market analysis.
"The market observed volatility throughout the session as risk-averse investors went for profit booking on sector-specific issues."
Among the sectors, cement gained 1.6 per cent, service was up 1.2 per cent and tannery rose 1.1 per cent.
In contrast, the paper and printing sector fell 3.5 per cent, the jute sector was down 2.4 per cent and the travel and leisure fell 1.1 per cent.
The travel and leisure sector accounted for 16.1 per cent of the turnover. The IT sector represented 12.5 per cent, the food and allied sector made up 12.3 per cent, and the life insurance sector constituted 9.7 per cent of the turnover.
Among the individual stocks, Intech Limited posted the highest gain, advancing 10 per cent.
Legacy Footwear Ltd rose 9.71 per cent, National Feed Mill was up 6.85 per cent, Bangladesh Autocars advanced 5.73 per cent and Oimex Electrode increased 4.79 per cent.
Jute Spinners Ltd suffered the sharpest fall, giving up 6.76 per cent. Hakkani Pulp & Paper Mills declined 5.17 per cent and Sonali Paper & Board Mills shed 5 per cent. GQ Ball Pen Industries retreated 4.56 per cent.
Eastern Housing was the most-traded stock on the DSE with its shares of Tk 20.43 crore changing hands. Unique Hotel & Resorts, Sea Pearl Beach Resort & Spa, Rangpur Dairy & Food Products and Genex Infosys also witnessed significant turnover.
The Caspi, the all-share price index of the Chittagong Stock Exchange, declined 46 points, or 0.25 per cent, to 18,279.
Of the issues, 19 rose, 34 retreated, and 48 saw no price movement.
Turnover dipped more than 41 per cent to Tk 4.23 crore. It was Tk 7.19 crore a day earlier.