Speculative trading drives stocks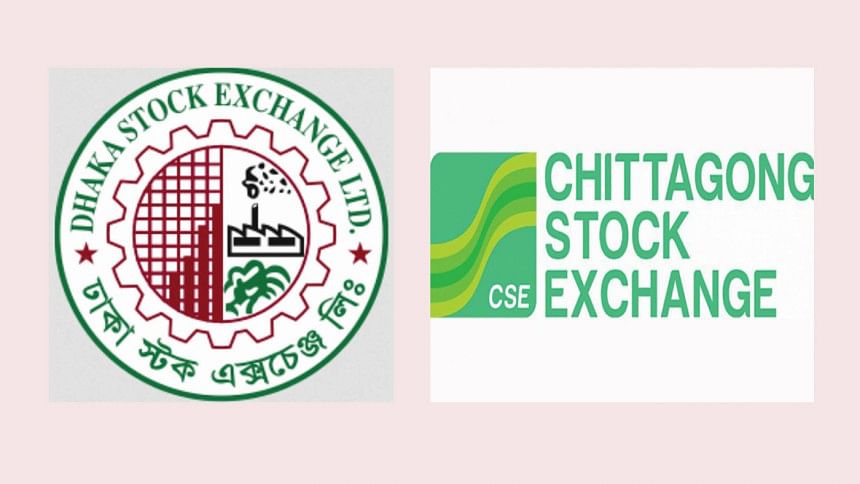 While most stocks in Bangladesh remain bearish, some surged in the first half of January fuelled by rumours.
Interestingly, the rumour is that manipulators are availing stakes in the stocks for which their prices will rise. This rumour is encouraging general investors to buy those stocks.
Meanwhile, stocks with good performance records are struggling to get buyers, for which their prices have remained unchanged these days.
Investor Abdul Malek was found buying stocks of Genex Infosys at a brokerage house. Asked by The Daily Star, he informed about the rumour.
"If anyone follows the manipulator, he can gain in the market now. Otherwise, none will get profit," he said.
Since January 2, the price of a number of stocks has gone up by a large extent, according to data from the Dhaka Stock Exchange (DSE).
They include Bashundhara Paper Mills (31 per cent), Genex Infosys (30 per cent), Meghna Life Insurance (29 per cent), BDCOM Online (28 per cent), Sea Pearl Cox's Bazar Beach Resort (25 per cent), and Pragati Life Insurance (24 per cent).
Shares of Eastern Housing rose 23 per cent, Pragati Insurance was up 22 per cent, Indo-Bangla Pharmaceuticals advanced 22 per cent, Bangladesh Shipping Corporation added 21 per cent, and Navana Pharma went up by 20 per cent.
These stocks are going up although the companies made few price-sensitive disclosures that could have increased their profits.
"Your analysis will tell you to buy stocks of good companies. But these stocks remained unchanged for months and showed no sign of an increase," said the investor.
Almost all the blue-chip stocks, including British American Tobacco, Brac Bank, Bangladesh Submarine Cables, Grameenphone, Renata, and Square Pharmaceuticals, remained the same in the first half of the month for having a low number of buyers.
Previously, investors bought stocks with good performance records but received low returns as the stocks were not rising. "So, I decided to follow the rumour-based stocks," he added.
The market is driven by some stocks, which are mainly bought and sold over speculations and with general investors rushing to get overnight profits, said a mid-level official of a stock brokerage firm, preferring anonymity.
Investors are searching for stocks based on rumours so stocks with a good performance record are not in the driving seat, he said.
"Institutional investors are still inactive in the market so stocks with good performance records are still suffering."
Another top official of a merchant bank echoed the same, saying only speculative trading was taking place which was leading to the formation of the lists of top gainers and turnovers in the last couple of days.
Institutional investors are not buying stocks apprehending that the country's economic indicators may deteriorate in the coming months and so they have adopted a wait-and-see approach, he said.
Their apprehensions are centring the performances of listed companies as the price hike of raw materials impacted their profits in recent months, he said.
"Though speculative trading is rising, investors should not invest in these companies as it may only end up in a loss of money."
On the contrary, stocks with good performance records enable sustainable profits for investors in the long run, the merchant banker added.
Mohammad Rezaul Karim, the spokesperson of the BSEC, said the regulator was trying to reduce the rumours and was using many tools and techniques to control them.
The BSEC has already taken legal steps against some people and is trying to stop it, he said, adding that investors also need to be cautious.
"The regulator is always cautious but sometimes it has nothing to do if there was no proof against those spreading rumours."