Five firms dominate DSE turnover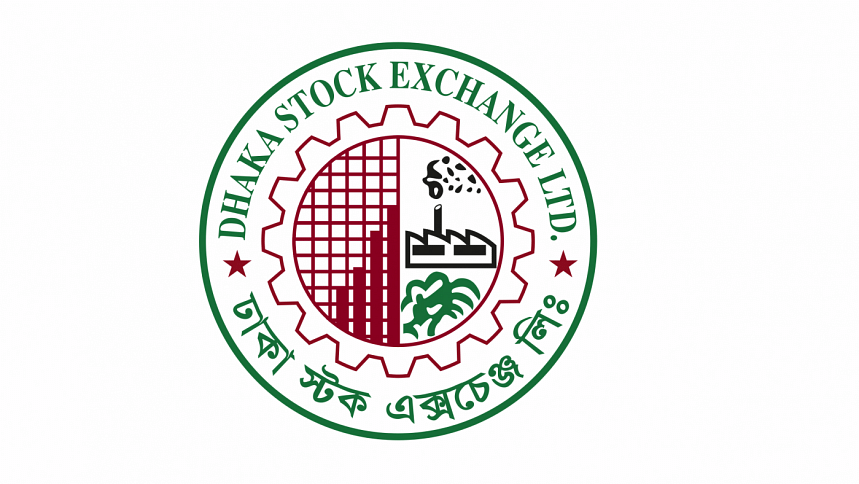 Stocks in Bangladesh ended a three-day rise yesterday while a third of the turnover of the Dhaka bourse was of that of five companies. 
The DSEX, the benchmark index of the premier bourse in Bangladesh, fell 8 points, or 0.13 per cent, to close the day at 6,286.
The DS30, the blue-chip index, dropped 0.20 per cent to 2,226 and the DSES, the Shariah-compliant index, also declined 0.41 per cent to 1,368.
Of the securities to undergo trade, 43 advanced, 133 declined and 171 did not show any price movement.
Turnover, an important indicator of the market, rose 9 per cent from that on the previous day of trade to Tk 752 crore.
Of it, Tk 267 crore, or 35 per cent, was of five companies.
General stock investors are keeping themselves away from the market, so the turnover of most stocks is low, said a stockbroker, preferring anonymity
General stock investors are keeping themselves away from the market, so the turnover of most stocks is low, said a stockbroker, preferring anonymity.
Some big individual investors are active in the market and they are trying to attract general investors to some of the stocks, so they are trading large volumes of the stocks, he said.
Stock investors should invest only after analysing potentials of stocks and not pay heed to rumours that some stock will undergo manipulation and rise, he added.
Genex Infosys was the most-traded stock on the day, with shares worth Tk 101 crore changing hands.
Bangladesh Shipping Corporation, Orion Pharma, Olympic Industries and Shinepukur Ceramics also accounted for significant turnovers.
Hwa Well Textiles (BD) topped the gainers' list with an increase of 9.98 per cent.
Libra Infusion was up 6.2 per cent, Orion Infusion advanced 5.8 per cent, Apex Footwear rose 5.8 per cent and Bangladesh Shipping Corporation gained 5.4 per cent.
Beach Hatchery topped the list of losers, shedding more than 4.5 per cent. Meghna Life Insurance, Aamra Networks, Genex Infosys and the Sea Pearl Cox's Bazar Beach Resort & Spa suffered substantial losses as well.
The Dhaka stocks slipped into the red as risk-averse investors opted for booking quick profits through sell offs and adopted a cautious stance ahead of December-end earning declarations, said International Leasing Securities in its daily market review.
The jittery investors are cautiously reshuffling their portfolios based on upcoming earning expectations as most companies reported degrowth in their quarterly earnings, it said.
Though the market started off on an upbeat note, the upward trend could not be sustained midway through the day as most investors went on quick profit bookings on the last two sessions' surge, it added.
Among the sectors, miscellaneous advanced 0.5 per cent and cement rose 0.4 per cent while IT dropped 2.3 per cent and service fell 1.5 per cent sectors.
Investors' activities were mainly focused on the IT sector, which accounted for 21.3 per cent of the day's total turnover, followed by pharmaceuticals (14.4 per cent) and miscellaneous (13 per cent) sectors.
However, stocks on Chittagong Stock Exchange rose.
The Caspi, the all-share price index of the bourse in the port city, gained 3 points, or 0.01 per cent, to close at 18,586.
Of the issues, 37 rose, 63 retreated and 75 did not see any price movement. Turnover increased 66 per cent to Tk 17 crore.