Dhaka stocks inch down, Ctg up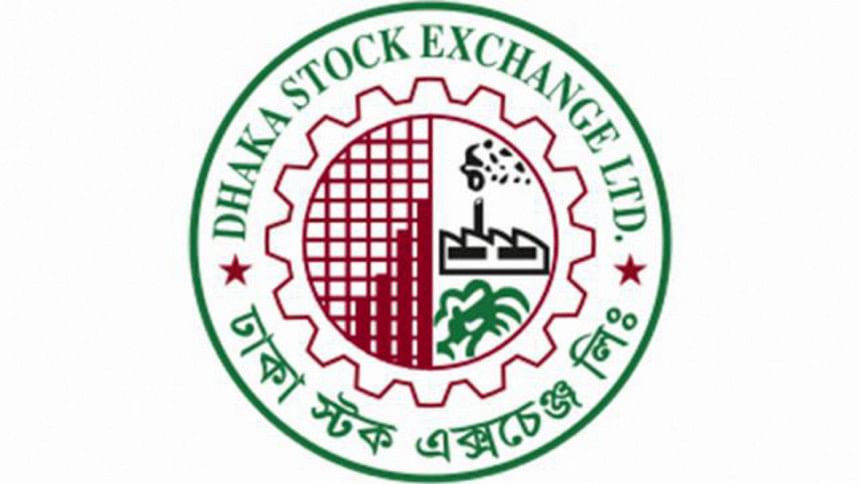 Stocks on Dhaka Stock Exchange (DSE) slightly inched down yesterday for a second consecutive trading session. 
The DSEX, the benchmark index of the premier bourse in Bangladesh, lost 1.6 points, or 0.02 per cent, to reach 6,192 points.
The DS30, the blue-chip index, dropped 0.08 per cent to 2,192 points while the DSES, the Shariah-compliant index, edged down 0.08 per cent to 1,392 points.
Turnover, an important indicator of the market, dropped about 11 per cent from that on the previous session to stand at Tk 284 crore.
Of the securities, 40 advanced, 122 declined and 168 did not show any price movement.
IT service provider aamra networks topped the gainers' list with a 8.13 per cent increase. ADN Telecom, Premier Leasing & Finance, Meghna Life Insurance Company and Bashundhara Paper Mills were also on the list.
Turnover dropped about 11 per cent from that on the previous session to stand at Tk 284 crore
Orion Infusion took the top spot among those suffering heavy losses by shedding more than 2.2 per cent. Monno Ceramic Industries, Kohinoor Chemical Company (Bangladesh), Bangladesh Monospool Paper Manufacturing Company and Olympic Industries also suffered significant losses as well.
Islami Commercial Insurance Company was the stock to be traded the most with shares worth Tk 23 crore changing hands. ADN Telecom, Bashundhara Paper Mills, Sea Pearl Cox's Bazar Beach Resort & Spa and Pragati Life Insurance also saw significant turnovers.
Meanwhile, stocks on Chittagong Stock Exchange rose slightly.
The Caspi, the all-share price index of the bourse in the port city, gained 7 points, or 0.04 per cent, to close at 18,306 points.
Of the issues, 25 rose, 39 declined and 81 did not see any price movement.
Turnover plummeted by more than 133 per cent from that on the day before to Tk 7 crore.