Dhaka stocks up, Ctg stocks down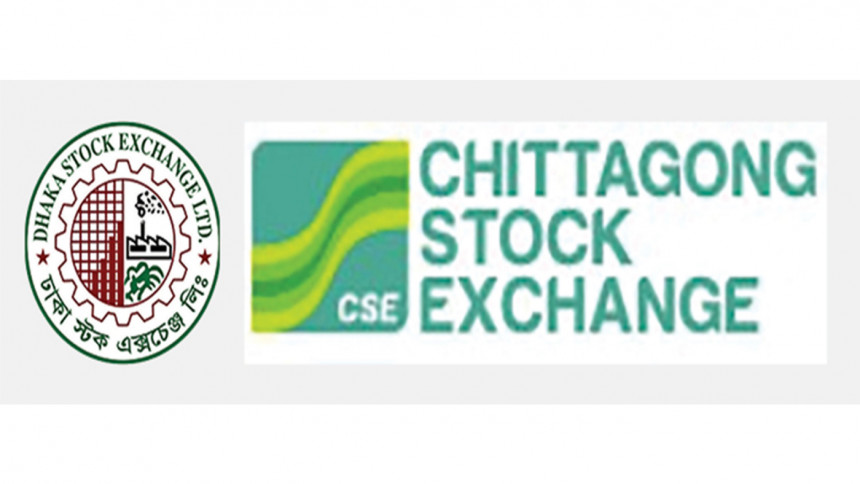 Shares on the Dhaka Stock Exchange (DSE) were slightly up yesterday despite the poor participation of investors amid the ongoing economic crisis.
The DSEX, the benchmark index of the premier bourse in Bangladesh, inched up 7 points, or 0.11 per cent, to close at 6,215.
Turnover, an important indicator of the market, fell to Tk 323 crore, down 40 per cent from the previous session's Tk 540 crore.
The DS30, the blue-chip index, slipped 0.29 per cent to 2,189 while the DSES, the shariah-compliant index, was down 0.33 per cent at 1,354.
Of the securities, only 46 advanced, 28 declined and 240 did not show any price movement.
Chartered Life Insurance Company topped the gainers' list with a 9.89 per cent rise.
Apex Foods shares rose 8.04 per cent, Advent Pharma was up 7.26 per cent while Bangladesh Monospool Paper Manufacturing and ADN Telecom both advanced more than 5 per cent.
Orion Infusion suffered the highest correction, sliding more than 7 per cent. GPH Ispat shed 5.29 per cent while Ambee Pharmaceuticals, Fine Foods, and Sonali Paper & Board Mills lost more than 2 per cent.
Genex Infosys Limited was the most-traded stock with its shares worth Tk 24 crore transacted. Chartered Life Insurance Company, Sea Pearl Beach Resort & Spa, Orion Pharma, and Padma Islami Life Insurance also witnessed significant turnover.
The Chittagong Stock Exchange dropped for the second consecutive day.
The Caspi, the all-share price index of the bourse in the port city, lost 0.93 points, or 0.0051 per cent, to close at 18,339.
Of the issues, 36 rose, 22 retreated and 70 did not see any price swing.
Turnover surged more than 20 per cent to Tk 13.2 crore from Tk 11.01 crore in the previous session.