Welcome to America in 2023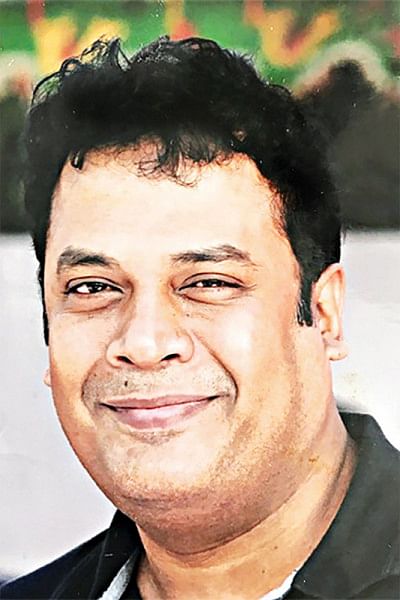 Tamed inflation, descending gas prices, more job openings coming to the market every month, and the US dollar's continued reign in the currency market all promise a prosperous 2023 for everyone in America - citizens, residents, students, or even visitors. If you are planning to come as a tourist, enrol here as a student or visit the US by any other means, try it now.
The best of times for students
2022 saw an avalanche of Bangladeshi students in America. There was a pent-up demand created during the pandemic and universities were hungry for foreign students.
On top of that, Community College Initiative (CCI) is drawing a number of undergraduate students in recent years.
Traditionally, community colleges could not bring foreign students on their own. But the state department has changed the rules of the game in their favour.
Selected community colleges are now opening their doors to the wider world and the expenses of foreign students are borne by the state department for a one-year academic programme.
Taming inflation
"Americans are finally beginning to feel relief after months of rapidly rising prices of basics such as food, fuel, and rent. Overall inflation has fallen for five straight months and is expected to continue its descent in 2023."
This is how Abha Bhattarai summarised the US inflation scenario in the Washington Post on December 30.
Inflation is restrained more in non-food prices, with gasoline at the top. The average gas price that rose to $5 a gallon nationally in June has now landed at $3.5, quite close to the pre-pandemic rate. Food prices are also downward in the spiral.
All well that ends well
In recent months, the US workforce has felt a strain of retirement surge as the baby boomer generation, referred to as the population group born after World War II, is quitting.
Millions of Americans left or lost their jobs in March-April 2020 when businesses laid off employees and workers were forced to stay home. The demographically active population, people between 18 and 64, returned to the job market as businesses gradually reopened. But Covid-induced disability and other lingering effects led others to withdraw forever. A wave of boomers, 65 and older, are the major contributors in this cohort of an astounding 3.5 million workers.
What is there for us in this retirement surge? We have nothing to lose and everything to gain!
There are 1.7 job openings for every jobless person in America. Whether you are a student's spouse who can work legitimately, a Bangladeshi who has filed for immigration but is not legalised yet, or a Bangladesh-born naturalised American, it is good news for all of them.
To be or not to be
When it comes to remittance earnings, we seldom mention the money that comes in from the US. The myth is, all our foreign currency is coming from the Middle East, but the reality is a bit different.
Those who came here as asylees, diversity visa lottery winners, dependents, or students have paid back to their country. As of November of 2022, our US diaspora sent $3.2 billion, second only to those living in Saudi Arabia who sent home $3.7 billion.
We have ways to maximise it. We need to focus on the niche market. To be or not to be that is the question.
The writer is a member of the Pacific Council on International Policy. He can be reached at [email protected]