Tap into ocean tourism in Kuakata: experts
The number of people who go on vacation in Kuakata has increased exponentially ever since Padma Bridge was opened in June this year.
Known for its panoramic sea beach that provides a great place to watch the sunrise or sunset, Kuakata attracts local and foreign tourists alike on public holidays and weekends.
However, there is huge potential to open a new horizon in tourism centring the seaside town under Latachapli union of Patuakhali by implementing the blue economy, according to officials.
For example, a cruise can be organised from Kuakata to the Kachikhali and Katka sea beaches in the Sundarbans so that the trip is more enjoyable for both foreign and local tourists.
Also, jetties could be set up at scenic locations alongside Kuakata beach so that travellers can use them for sightseeing, they said, adding that initiatives such as these would help enhance the country's tourism sector while also earning a handsome amount of foreign currency.
As such, the administrative bodies of Barishal division and Patuakhali district have made separate proposals to the shipping ministry for opening this new avenue in ocean-based tourism.
Md Kamal Hossain, the deputy commissioner of Patuakhali, sent their proposal in this regard through an official letter on November 6 while Mohammad Aminul Ahsan, commissioner of Barishal division, had done the same on October 20.
In his letter, Ahsan noted that Kuakata beach has been bustling with tourists following the inauguration of Padma Bridge.
"Tourists come here to enjoy the beach's natural beauty but also seek additional trills and excitement," he said.
So, it would be possible to meet these needs of tourists if a trip from Kuakata beach to those in Kachikhali and Katka can be arranged by means of a well-equipped ship or launch with accommodation and dining facilities, Ahsan added.
The letter also mentioned that Kuakata's macroeconomy would improve as a result of such initiatives.
In a separate letter, Patuakhali Deputy Commissioner Hossain said the district has a few scenic tourist spots near Kuakata beach, such as Sonar Char, Kalagachia Char, Tufania Char and Jahazamara Char in Rangabali upazila.
These chars, rising as islands in a beautiful natural environment near the lap of the sea, are located approximately 50 kilometres (km) away from the mainland and have areas ranging from three to five kilometres.
Sonar Char is a 10-km island built on the shores of the Bay of Bengal with hundreds of small and big canals in the midst of a vast forest land.
The island, which was named Sonar Char as it glistens like gold in the morning sun, is home to a variety of animals such as monkeys and tigers. Meanwhile, the 5 km long Jahazmara Char features red crabs that make the entire beach look like it's covered in glitter.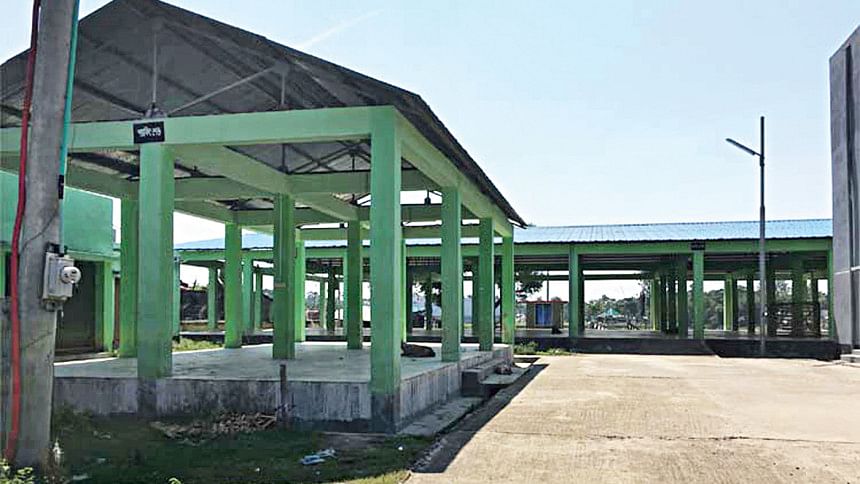 Kalagachia Char and Tufania Char also have long beaches, where tourists would have a great spot to watch the sunrise and sunset.
Located about 90 km from Patuakhali town and about 50 km from Galachipa upazila, these chars are located in the sea but are difficult to reach due to the lack of boat jetties, which is limiting development of the local tourism industry.
"So, to develop the tourism industry by exploiting these potentials of Patuakhali, the Ministry of Shipping is requested to set up a jetty at a convenient place in these chars and islands," the letter read.
Contacted, Hossain said that they sent this proposal to the relevant ministry as a part of the Prime Minister's directive to create an exclusive tourist zone in the area around Kuakata, including the pastures of Patuakhali.
"Apart from this, the recommendations of the divisional Commissioner have also been sent. If these proposals are implemented, a new horizon of tourism will be opened in Patuakhali," he added.
Similarly, Motaleb Sharif, general secretary of the Kuakata Hotel-Motel Owners Association, said more tourists would be visit the area if new and exciting attractions are added according to their needs.