Stock brokers in peril for low turnover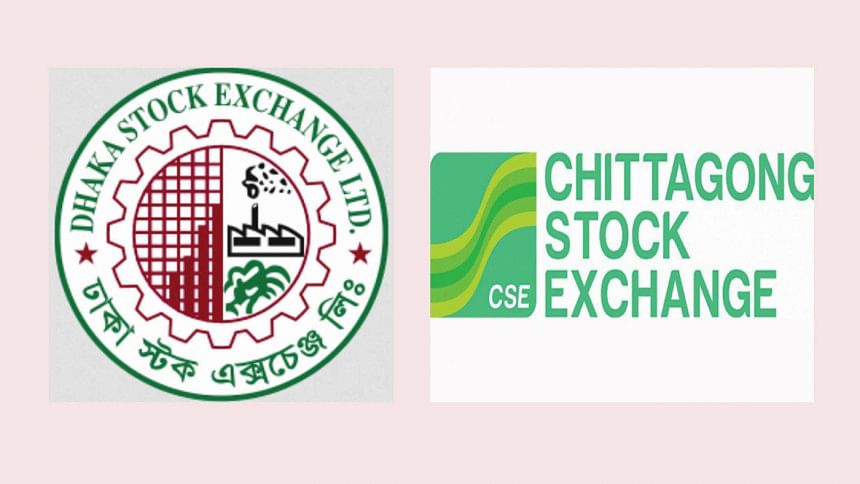 Brokerage houses are in dire straits meeting their operating costs as low turnovers are leaving a massive dent in their incomes.
Furthermore, various expenses have gone up which many claim are forcing them to take loans from relatives just to ensure that employees get their salaries.
The average daily turnover of Dhaka Stock Exchange (DSE), or the total value of the shares changing hands every day, has been hovering at less than Tk 400 crore over the last couple of months.
Yesterday, the DSE's turnover dropped to Tk 320 crore and it has been near Tk 350 crore over the last one month.
The main income source of brokerage houses is commission on the trade of shares investors conduct through them.
So, the lower turnover has resulted in a plunge in commission income of brokerage houses while their own investments in stocks are also providing little yields amidst the gloom the index was going through.
Various expenses have gone up which brokerage houses claim are forcing them to take loans from relatives just to ensure that employees get their salaries
In most years since 2010, the stockbrokers had been in hardship running their business and recently their woes have gone through the roof due to the market's lower turnover, said Richard D' Rozario, president of the DSE Brokers Association of Bangladesh (DBA).
On one end, income of the brokerage houses has fallen and on the other their costs have increased recently which was causing sufferings, he said.
Previously, brokerage houses could charge a fee on initial public offering (IPO) applications, which has now been abolished, he said.
The trading commission was also higher, which has now dropped massively due to massive competition among brokers, said Rozario, adding that 60 brokerage houses got their licences recently while their numbers were already high.
The new firms did not bring in new investors, rather were trying to lure in existing investors alongside employees of the old firms, who were now demanding higher salaries and thereby increasing costs, he said.
An unfair competition has arisen regarding the salaries so the old firms are being forced to raise salaries to retain efficient officials, he added.
The brokers faced a challenging situation in the pandemic, when trading alongside every source of income was put on hold but not costs, said Rozario.
"However, we did not get any incentive package from the government," he said.
The Daily Star talked to top officials of eight brokerage houses and five merchant banks.
All of them expressed disappointment at the low levels that the turnover had reached in recent times and at incurring losses in the last few months as their costs had gone up while income sources were being squeezed.
The annual depository participant licence renewal fee was Tk 4,000 and it has soared to Tk 50,000, according to a gazette notification published on October 26.
Annual stock dealer certificate renewal fee and brokerage house certificate renewal fee surged to Tk 50,000 whereas it was Tk 10,000 previously.
The regulator also raised yearly TREC certificate renewal fee to Tk 1 lakh from a previous Tk 50,000.
The costs of the brokerage houses rose for the setting up of two new terminals for bond trading alongside new software for SME trading and its yearly fees.
Some interest income used to come from funds of consolidated customers and that was also halted as the funds are kept in current accounts in tune with an order of the Bangladesh Securities and Exchange Commission (BSEC).
All the brokers cited that the presence of floor price and a confidence crisis were the main reasons for the turnover remaining low in recent months.
On July 29, 2022, the BSEC set the floor price of every stock to halt the free fall of the market indices amidst global economic uncertainties.
When the turnover crosses Tk 1,000 crore, the stock market intermediaries reach a no-loss situation, said Md Sayadur Rahman, president of Bangladesh Merchant Bankers Association.
But if it goes below Tk 400 crore, all firms incur losses, he said.
As of December 20, average turnover has dropped 34 per cent year-on-year to Tk 978 crore in 2022, according to the Dhaka Stock Exchange (DSE) data.
In the last two months, it went below the Tk 500 crore level. In the last one month, turnover went past Tk 500 crore on only two days, the data shows.
With such low turnovers, the brokerage houses and merchant banks cannot make up for their operating costs and all of them are incurring operating losses now, he said.
Though the turnover dropped, the brokers and merchant bankers did not cut jobs and their office rent has also remained the same, so many of them will have to run their businesses on either loans or savings, he said.
Institutional investors do not run their business on the basis of daily planning, so they will absorb the pressure but questions remain over the number of days they will be able to bear the brunt, he said.
Last year, trading of stocks was halted for 66 days amid the pandemic and the brokers and merchant bankers saw operating losses in those days too.
Institutional investors have reserves and so they can run their businesses but individual brokers are really in a tight corner, he added.