Professor Nurul Islam no more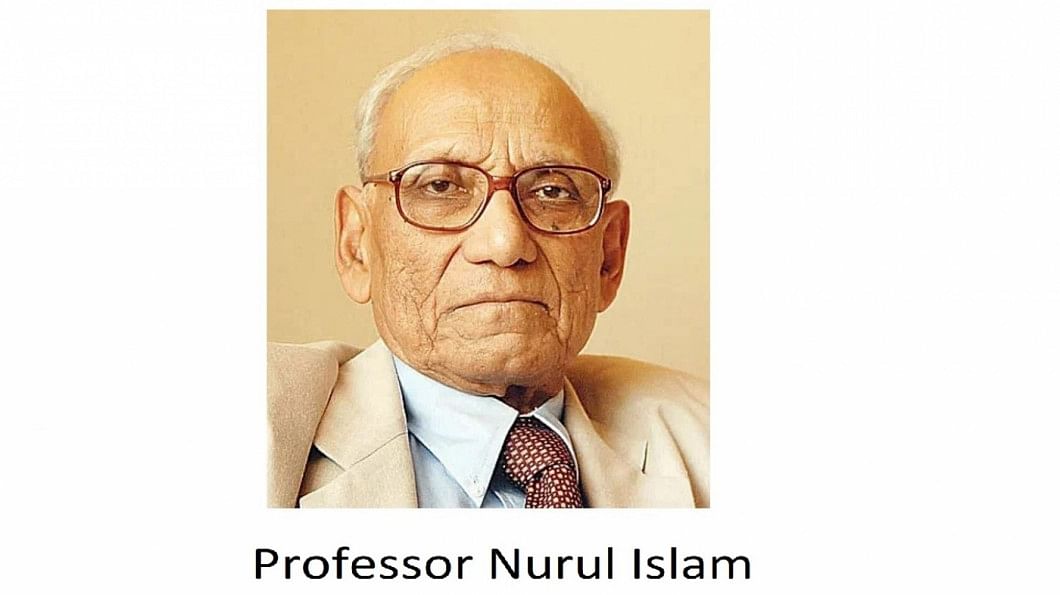 Professor Nurul Islam, the first deputy chairman of Bangladesh's first Planning Commission, died in the early hours of Tuesday at the Suburban Hospital under Johns Hopkins University in Maryland in the USA.
Islam, also an emeritus fellow at the International Food Policy Institute in the Washington, was 94, Ahmad Ahsan, a neighbour of the deceased told The Daily Star over phone.
Islam died of old age complications at the hospital, Ahsan also said.
Islam, who used to live in the USA since 1987, left behind a son and a daughter and a host of relatives, Ahsan also said.
Islam achieved an BA degree in economics from Dhaka University and a PhD from Harvard University.
He came back to join the Dhaka University as a lecturer and played an active role in the struggle for economic justice for the then-East Pakistan against the ruling establishment before the birth of Bangladesh.
He made significant contribution to the Six Points Programme, which paved the way for independence.
Later, he took charge of Bangladesh's Planning Commission.
Islam was a fervent patriot and champion of the idea of an independent Bangladesh.