Industrial LPG use soars threefold in recent months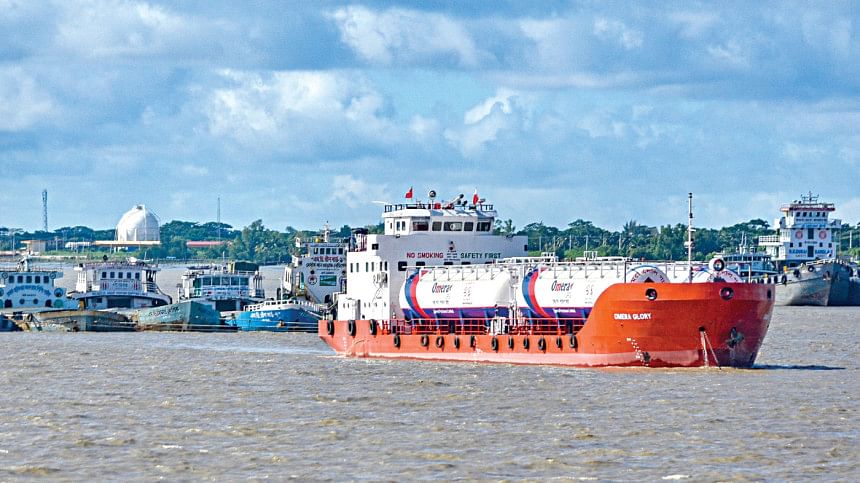 Industrial demand for liquefied petroleum gas (LPG) has shot up around threefold in the past couple of months, which market insiders believe resulted from industries trying to reduce their reliance on diesel for a hike in its price. 
In November, around 25,000 tonnes of LPG were sold to industries whereas it was around 8,000 tonnes prior August, they said.
Including all other uses such as in households and restaurant, around 145,000 tonnes of LPG was sold last month.
The price of LPG was Tk 104.26 per kilogramme as of November 7, according to Omera.
In contrast, diesel cost Tk 109 per litre. In early August, it was Tk 80.
This price difference is apparently prompting industries such as garments and feed producers using diesel-run boilers to seek out conversion to LPG usage and minimise business costs.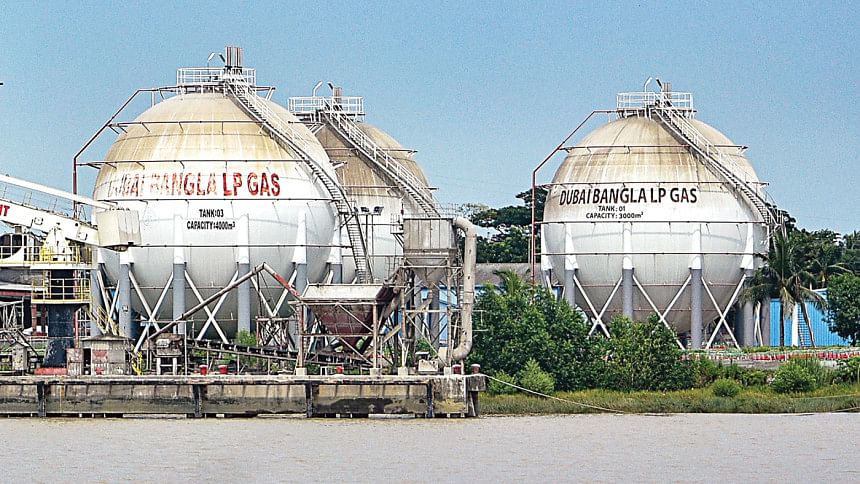 According the market insiders, the major suppliers are Omera LPG, Jamuna Gas, Bashundhara LP Gas, Totalgaz Bangladesh, LAUGFS Gas (Bangladesh), BM Energy (BD), Beximco LPG Unit-1, Navana LPG and Petromax LPG.
Omera foresees an increase in industrial demand for LPG as prices of alternate fuels such as diesel or octane will eventually increase, said Tanzeem Chowdhury, CEO of Omera Petroleum.
"We have set up four LPG storages in Dhaka, Chattogram, Bogura and Mongla to supply industrial LPG across the country. We have set up a dedicated team, Omera Priority, for LPG supply to industrial users," he said.
Omera Priority is providing industrial LPG supply and solutions round the clock, including engineering and safety audits, he said.
Now Omera Group has the capacity to cater to a majority of national demand for industrial LPG and targets to grab over 50 per cent of the market share, said Chowdhury.
According to him, the LPG was cheaper than other fuels and since it was not subsidised, the government was relieved of some pressure.
Now 25 per cent of Omera's monthly supplies are for industries from two divisions -- Omera Priority and Omera Gas One, he noted.
Bashundhara LP Gas, an LPG importer and cylinder manufacturer and distributor, is the market leader with a 24 per cent share.
"We are getting new customers for industrial LPG and the market of this segment has been increasing since the price of diesel was increased," said Executive Director Jakaria Jalal.
"Earlier the demand of industrial LPG was very small compared to the present market," he said.
Industrial LPG's share in total national consumption increased to 15 per cent from 5 per cent, he noted.
According to him, their industrial sales increased anywhere from 4,200 tonnes to 4,500 tonnes per month whereas it was 1,500 tonnes four to five months ago.
The demand started skyrocketing since industry owners started shifting their reliance from diesel, he said.
Industrial demand for LPG increased around threefold in the past four months due to the increase in price of diesel, said Sameer Haque, director of Delta LPG.
Referring to recent market trends, he too said, "The demand for industrial LPG was at best 5 per cent of the total LPG demand just four to five months ago whereas now it has increased to 15 per cent."
Delta LPG is utilising around 40 per cent of its 4,000-tonne supply capacity to cater to industries every month, he said.
According to him, industries may need anywhere from Tk 10 lakh to Tk 20 lakh to convert equipment to run on LPG instead of diesel.
Delta LPG has already imported multiple 20-tonne storage tanks to meet any sudden hike in demand while their road tankers can ensure uninterrupted supply to clients, he said.
The LPG companies need just enough road tanks and 45-kilogramme cylinders to cater to industries, he said.
"With a sudden price hike of diesel by more than 40 per cent, industrialists have been forced to look for alternative fuels to keep overheads manageable," said Masroor Hussain, founder and lead consultant at market research firm Apprentice Consulting.
So many are settling for LPG, he said, adding that factory owners across sectors were converting their boilers to run on LPG.
"Some of the largest LPG companies such as Bashundhara, Laugfs, Petromax and Totalgaz have witnessed up to a threefold increase in demand for industrial LPG over the last couple of months," he said.
"This trend may continue till 2025 when the market is likely to reach equilibrium," he noted.