DAE looks north to expand soybean farming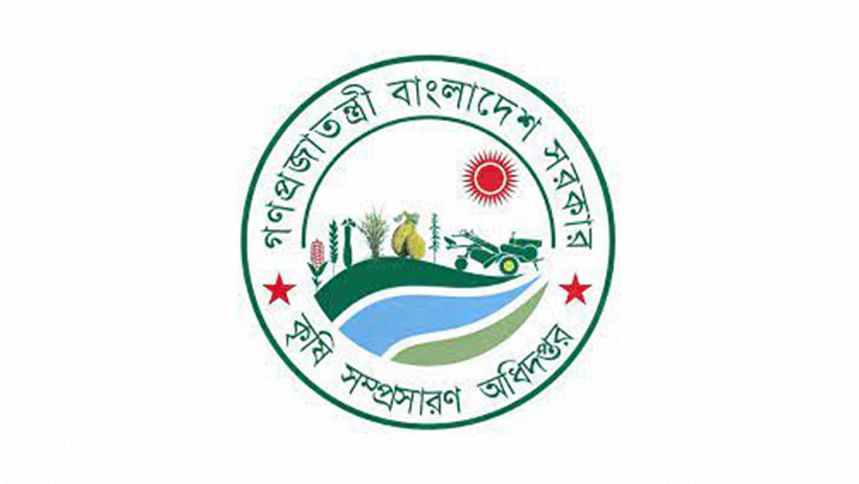 The Department of Agricultural Extension (DAE) has taken the initiative to expand soybean cultivation in northern Bangladesh in order to meet the country's growing demand for edible oil.
Citing data from the commerce ministry, DAE sources said Bangladesh produces just two lakh tonnes of edible oil each year against an annual requirement of 22 lakh tonnes, which is met through imports.
In the primary stage, the DAE plans to help cultivate soybean on 33 hectares of land in northern districts such as Rangpur to produce 66 tonnes of seeds that can be pressed to make edible oil.
After gauging initial results, the DAE hopes to bring more land under soybean cultivation next year, according to the government body's regional office, which comprises Rangpur, Gaibandha, Nilphamari, Kurigram and Lalmonirhat.
Kamrul Hasan, agriculture officer of Nilphamari sadar upazila, said they encourage farmers to cultivate soybean by arranging workshops and providing seeds, fertilisers and pesticides for free.
"Besides, our field officers are monitoring the situation all the time," he added.
Emdad Hossain Sheikh, additional director of the regional DAE, said that boosting soybean cultivation in Bangladesh would require developing a good marketing network and modern edible oil extraction facilities within the reach of farmers.
"And we are working to realise these needs" he added.
During a visit to soybean fields in Rangpur and Nilphamari, this correspondent found that the plant grew well in the area thanks to suitable soil and weather conditions.
Dinesh Chandra, a farmer in Rangpur's Gangachara upazila, said farmers are always looking for new crops such as soybean to secure better benefits for their work.
Echoing the same, Hamida Begum, a farmer of Pirganj upazila, said farmers would be more inclined to grow soybean if the government ensures goods prices after harvest.