Broiler chicken price to go down by Tk 30-40 per kg: govt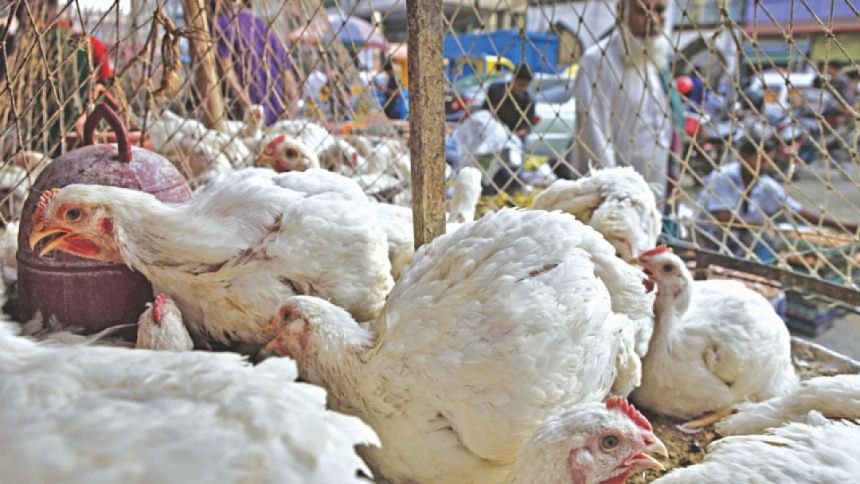 The price of the broiler chicken is expected to go down by Tk 30-40 per kg at the consumers' level during Ramadan, a top official said today.
Director General of Directorate of National Consumers Right Protection (DNCRP) AHM Shafiquzzaman said the broiler chicken will be sold at Tk 190-195 per kg at farm level during the month of Ramadan, reports UNB.
Shafiquzzaman disclosed this after a meeting with the traders and the farm owners at the conference room of DNCRP at Karwan Bazar today.
He said, "Discussion was held with Kazi, CP, Paragon, and Aftab farms' representatives. We've reached a consensus about poultry chicken price. Currently, broiler chicken is now sold at Tk220-230 per kg from the farms. But the farm owners agreed to sell broiler chicken from the farms at Tk 190-195 per kg during Ramadan."
The decision on reducing wholesale price will have an impact on consumers' level, he said.