BGMEA, Taiwan to collaborate on manmade fibre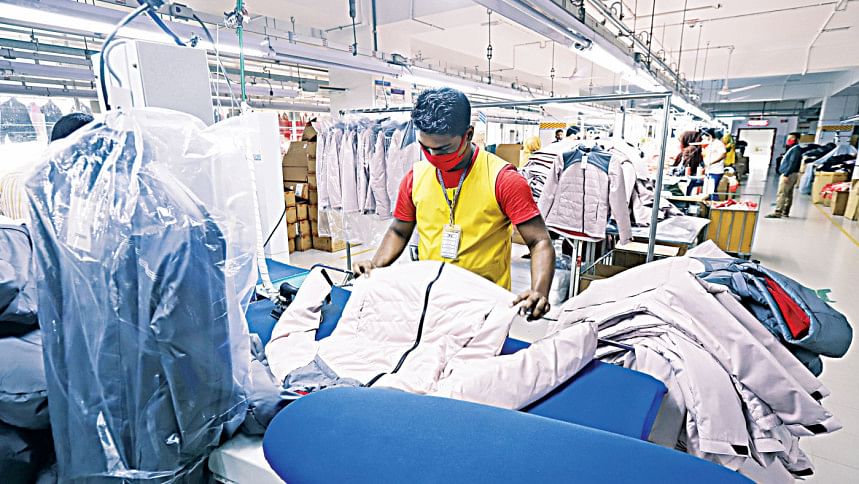 The BGMEA and Taiwan Textile Research Institute (TTRI) will work together to enhance the capacity of Bangladesh's garment industry, especially in manufacturing high-end products made with manmade fibre (MMF).
The Bangladesh Garment Manufacturers and Exporters Association (BGMEA) signed a memorandum of understanding (MoU) with TTRI in Taipei of Taiwan on May 4 to this end, according to a press release issued yesterday.
BGMEA Director Asif Ashraf and TTRI Vice President Sheng-fu Chu signed the deal in presence of BGMEA Directors Faisal Samad and Abdullah Hil Rakib, and Taiwan Textile Federation President Justin Huang.
The MoU also aims to foster collaboration on building capacity of the industry through sharing knowledge and expertise in technology adaptation, skills development, innovation, resource efficiency and circularity.
Other objectives are to promote direct or joint venture investments from Taiwan to Bangladesh in non-cotton textiles, high-end garment items, technical textile, woven textile and garment, skills development and innovation, it added.
In Bangladesh, spinners and weavers are expanding their capacity to produce manmade fibres because of its growing demand globally.
The three main manmade fibres -- polyester, viscose and tencel -- have emerged as substitutes for cotton fibres, bringing on a revolution in global fashion trends.