BB move lifts stocks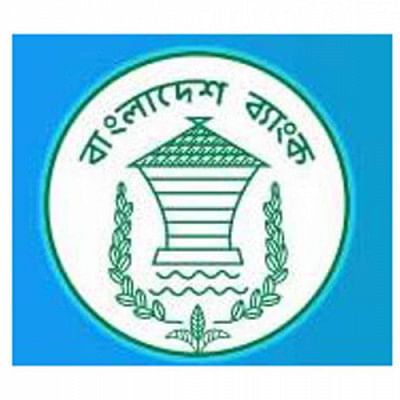 Shares in Bangladesh bounced back yesterday after falling for two consecutive sessions as general investors thought that banks might increase their participation in the market after a central bank move.  
On Monday, the Bangladesh Bank sent a letter to the Bangladesh Securities and Exchange Commission (BSEC) informing that banks have the capacity to invest more in the market.
This lifted the key indices of both Dhaka and Chittagong bourses.
The DSEX, the benchmark index of the Dhaka Stock Exchange (DSE), edged up 39 points, or 0.61 per cent, to close at 6,470.
The DS30, the index that consists of blue-chip companies, gained 0.90 per cent, and the DSES, the shariah-based index, was up 1 per cent.
Turnover, an important indicator of the market, however, slipped 6 per cent to Tk 1,315 crore. It was Tk 1,400 crore a day ago.
Losers outnumbered gainers with 146 securities declining, 127 advancing, and 94 remaining unchanged.
Turnover, an important indicator of the market, slipped 6 per cent to Tk 1,315 crore. It was Tk 1,400 crore a day ago
Shares on the DSE returned to the black amidst enthusiastic participation of investors in sector-specific stocks, overcoming sale pressure in the last two sessions, said International Leasing Securities Ltd in its daily market review.
After the correction in the previous two sessions, bargain-hunters revealed their buying interest from the opening of the session and it continued till the closure except for some sales pressures seen in the mid-session, it said.
Among the sectors, paper rose 4.7 per cent, travel was up 4.4 per cent and jute advanced 3.5 per cent. The financial institution sector dropped 1 per cent, the life insurance sector fell 0.6 per cent, and the textile sector was down 0.3 per cent.
Investors' activity was mostly centred on pharmaceuticals, which accounted for 17.8 per cent of the day's turnover and the engineering sector, representing 11.2 per cent of the turnover.
Sinobangla Industries was the most successful stock on the day, surging 10 per cent.
Bashundhara Paper Mills rose 9.92 per cent, and Orion Pharmaceuticals went up by 9.90 per cent. Other major gainers included Sea Pearl Beach Resort & Spa, and Ratanpur Steel Re-Rolling Mills.
Phoenix Finance & Investments declined the most at 10 per cent after the non-bank financial institution reported losses in the year that ended on December 31, 2021.
Union Capital, National Tea Company, the SEML FBLSL Growth Fund, and the DBH First Mutual Fund were among the major losers.
The Caspi, the all-share price index of the bourse in the port city of Chattogram, gained 84 points, or 0.44 per cent, to end at 18,988.
Of the issues, 95 won, 121 retreated, and 45 did not see any price movement.