Trial 5G on Dec 12 or 16: Jabbar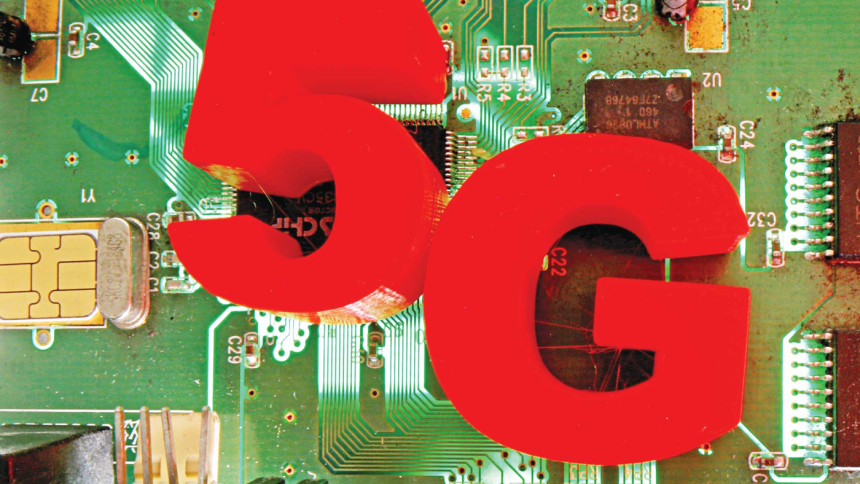 The government is planning to run a trial of 5G technology through Teletalk on December 12 or 16 this year, said Mustafa Jabbar, minister for posts, telecommunications and information technology, yesterday.
"As per the government's promise, the 5G service will be launched within this year," said Jabbar, adding that it would be expanded afterwards, with private operators rolling it out within 2022.
He also urged handset makers to start working on making 5G-enabled handsets available in the market.
Jabbar was addressing a webinar, "5G: Ecosystem in Bangladesh and upcoming technologies", organised by Telecom Reporters' Network Bangladesh (TRNB).
December 12, 2017 was first observed as the National Information and Communication Technology Day. On November 26, 2019, the cabinet renamed the day as Digital Bangladesh Day.
Bangladesh celebrates December 16 as Victory Day.
In its 2018 election manifesto, the current government promised to provide 5G services across the country between 2021 and 2023.
Recently state-owned telecom company Teletalk has been conditionally allotted 60 megahertz (MHz) of radio frequency (spectrum) to launch the 5G service.
Bangladesh Telecommunication Regulatory Commission (BTRC) has allocated 460 MHz for 5G.  Apart from that for Teletalk, the remaining 400 MHz will be auctioned off by December 2022.
The Ecnec recently approved Tk 2,140 crore under a project to take Teletalk's 4G network to villages and upgrade the existing core and transmission networks to make it ready for the launch of the fifth-generation technology (5G) by 2023.
"The matter of launching 5G in Dhaka city within this year is in the final stage. To this end, the state-owned mobile operator Teletalk has started taking preparations," said BTRC Chairman Shyam Sunder Sikder.
"The BTRC has already formed a committee comprising operators, telecom sector stakeholders and law enforcement agencies on the 5G issue," said AKM Shahiduzzaman, a BTRC commissioner and head of a 5G guidelines committee.
"Work is underway to create a common guideline for mobile operators, which will contribute to the mass adoption of 5G," he said.
"The BTRC is working on allocating spectrum at comparatively low prices in consideration of the standards followed by different countries of the world. And any decision in this regard will be finalized in consultation with the operators," he added.
Industry stakeholders shed light on different aspects and challenges of rolling out 5G technology in the country.
Among them were Yasir Azman, CEO of Grameenphone; M Riyaaz Rasheed, acting CEO of Robi; Erik Aas, chairman of the Association of Mobile Telecom Operators of Bangladesh and CEO of Banglalink; Md. Shahab Uddin, managing director of Teletalk; , Taoguangyao, COO of Huawei Bangladesh, and Abdus Salam, country manager of LM Ericsson (Bangladesh).
Samir Kumar Dey, general secretary of the TRNB, presented the keynote speech at the event, moderated and presided over by Rased Mehedi, president of the TRNB.