Sajeeb Wazed Joy wins Bangladesh Innovation Award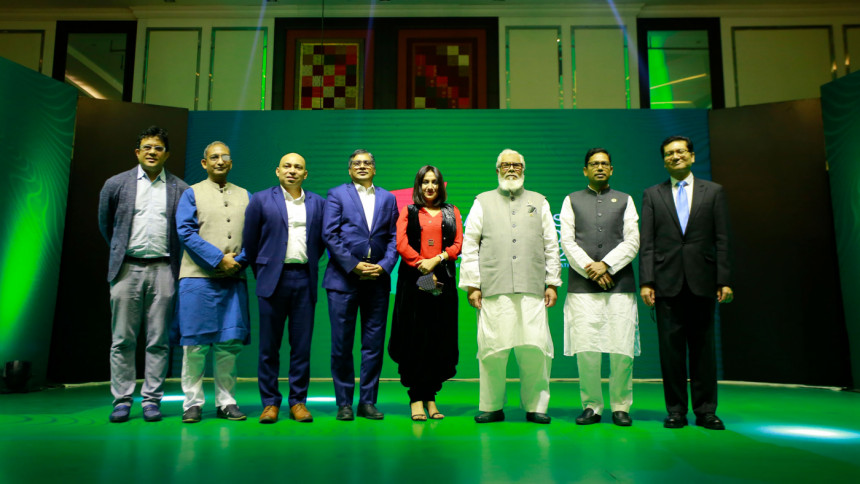 Sajeeb Wazed Joy, ICT affairs adviser to the prime minister, was awarded the Nation Brand Award at the "4th Bangladesh Innovation Award-2022" for his outstanding contribution to turning Digital Bangladesh into a reality.
Organised by the Bangladesh Innovation Conclave (BIC) website, Innovation Hub, Innovation Charter and Lal Shobujer Agrajatra Platform, the award recognised 38 innovations, comprising 18 winners and 20 honourary awards, among 250 nominees at the grand ballroom of Le Méridien Dhaka on Sunday, a press release said.
"The government is working collaboratively with the private sector to bring innovation, emerging solutions and new opportunities for the people of Bangladesh. So, for the next phase of development and collective progression, there is no alternative to innovation," said Salman F Rahman, private industry and investment adviser to the prime minister.
Building an innovation ecosystem will be the tool to achieve self-sufficiency in the future, said Zunaid Ahmed Palak, state minister for ICT.
"We must move forward with innovation. Innovation must facilitate all civic services," said Atiqul Islam, mayor of the Dhaka North City Corporation.
Mustafa Osman Turan, Turkish ambassador to Bangladesh, and Shariful Islam, founder of the BIC, were present.