Premier Bank gets two new AMDs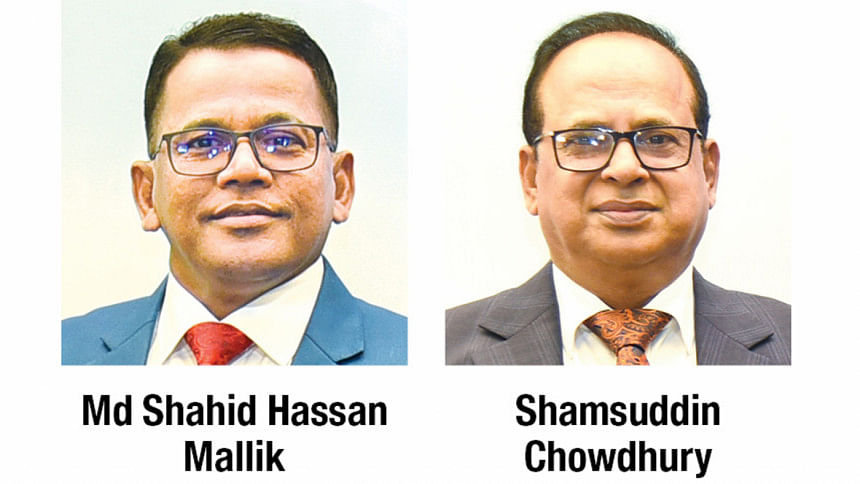 Premier Bank has recently promoted two deputy managing directors to the post of additional managing directors. 
One of the officials, Shamsuddin Chowdhury, was the manager of Motijheel Branch of the bank, said a press release.
Chowdhury joined Premier Bank in 2006.
He started his career at National Bank in 1985 and later worked for First Security Islami Bank.
The second promotee, Md Shahid Hassan Mallik, was the head of Narayanganj Branch and Zonal Head of the bank.
Mallik joined Premier Bank in 2002.
He started his banking career at Al Baraka Bank Bangladesh in 1990.