City Bank bond makes trading debut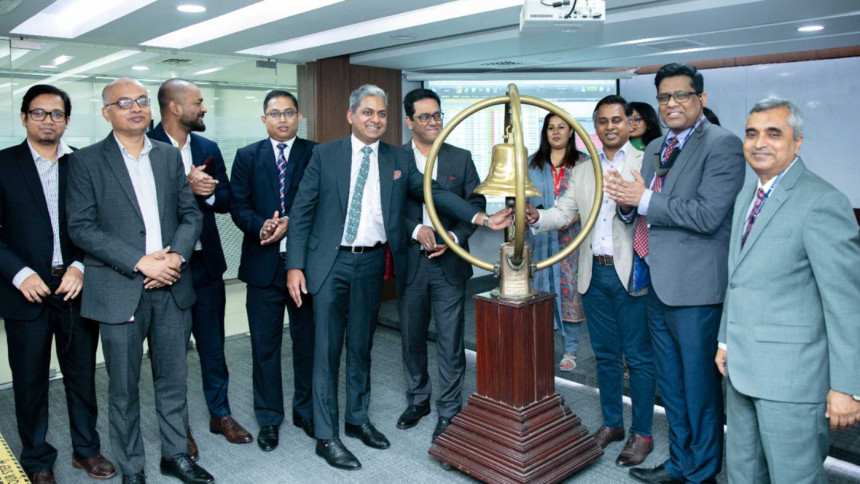 Trading of City Bank Perpetual Bond yesterday began at the Dhaka Stock Exchange (DSE) under settlement category "N".
Sheikh Mohammad Maroof, acting managing director of City Bank, and Mohammad Mahbubur Rahman, additional managing director, rang the bell to inaugurate the trading at the DSE Tower in Motijheel, Dhaka, a press release said.
The DSE trading code for City Bank Perpetual Bond is "CBLPBOND" while the scrip code is 26011, it added.
Having gotten approval from Bangladesh Bank and the Bangladesh Securities and Exchange Commission on August 19, 2020 and December 9, 2020 respectively, the bank completed the successful subscription of Tk 4 billion on March 7, 2021 through private placement.