BEZA plans to generate one crore jobs in 15 years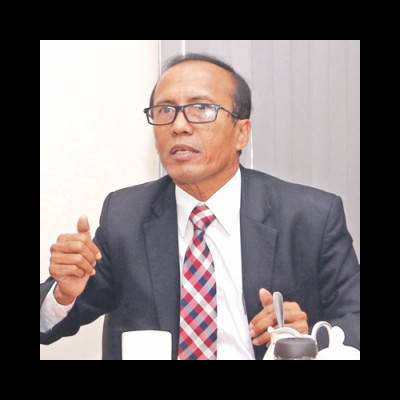 When the country is tackling the challenges of unemployment due to a lack of domestic and foreign investment in the industrial sector, the Bangladesh Economic Zones Authority (BEZA) has devised a plan to create jobs for around one crore people in the next 15 years.
BEZA is expecting investments worth $15 billion-$20 billion from both domestic and foreign entrepreneurs in the special economic zones during the period, Paban Chowdhury, executive chairman of BEZA, said in an interview recently.
BEZA is attached with the Prime Minister's Office and is mandated to establish, license, operate, manage and control economic zones in Bangladesh.
It has a plan to develop 100 special economic zones in 15 years. "We also target to earn an additional $40 billion by exporting goods from the economic zones by 2030."
Bangladesh's exports crossed $31.2 billion in the immediate past fiscal year. Businesses have a vision to export apparel products worth $50 billion by the end of 2021. "I hope BEZA can contribute to meeting the target by setting up the industrial plants quickly," Chowdhury said.
It is possible to set up 100 economic zones during the period as BEZA has already selected 37 sites in different parts of the country, he said.
"Vietnam is operating 200 economic zones, which were developed in the last 15 years. If Vietnam can do such a giant job, we too can do it, as we have higher potential," Chowdhury said.
At least five economic zones that have been allocated to the private sector will go into operation within one year, as they have already completed preliminary assessment, he said.
BEZA has given licences to entrepreneurs to operate the economic zones. The government will develop the land and provide electricity and gas connections to the zones on a priority basis.
The private owners have been authorised to set up their own industrial plants, or allow foreign firms to build factories inside the zones.
BEZA will issue two additional licences to private entrepreneurs next week, Chowdhury said. It has already allocated two zones to Meghna Group and another will be given to the same group next week in Comilla.
Abdul Monem Ltd and AK Khan & Company Ltd, two private enterprises, have also been given licences to operate economic zones in Narsingdi.
BEZA has already selected four economic zones for three countries -- Japan, China and India -- as they have been lobbying for quite a long time to set up industrial plants in separate zones.
The authorities have selected a site in Sreepur, Gazipur for Japanese investors. "We hope they can start operations soon as preparations are going on in full swing," Chowdhury said.
In the near future, Japanese investors might get more zones in Narsingdi and Narayanganj districts as they are demanding more.
Chinese investors will also be given another zone in Chittagong. "We expect to sign an agreement with the Chinese government in September."
Two special economic zones -- one in Bheramara and another in Mongla -- have been marked for Indian investors, as they too expressed interest some years ago, Chowdhury said.
"We are expecting investments in automobiles and pharmaceuticals, along with the garment industry, in the zones allocated for the other countries. Our target is to diversify exports as the country is already a strong player in the garment industry."
Moreover, BEZA has been developing some economic zones for specialised sectors, like tourism and IT products. It has selected 1,000 acres of land at Teknaf in Cox's Bazar to set up a tourism park, Chowdhury said.
"We have started developing five approach roads near the Teknaf site for smooth road connectivity," he added.
"At first, we will develop the area, and then we will allocate the land to private sector investors to make hotels, parks, golf clubs and so on."
Another specialised zone for IT products will be developed in Keraniganj, Dhaka. BEZA will allocate land in the Keraniganj economic zone to entrepreneurs who produce high-end IT products like software, he added.